Outdoor Pizza Ovens
Sunday, 7 August 2022
We've seen in recent years a rise in outdoor dining, and with it, many of us have taken our culinary skills into the open spaces of our gardens. The biggest trend to come out of this is pizza ovens, with their producing freshly baked pizza, looking stylish, and creating a great talking point.
We've had a look around for some reputable designs that'll look fantastic while cooking delicious tasting pizzas.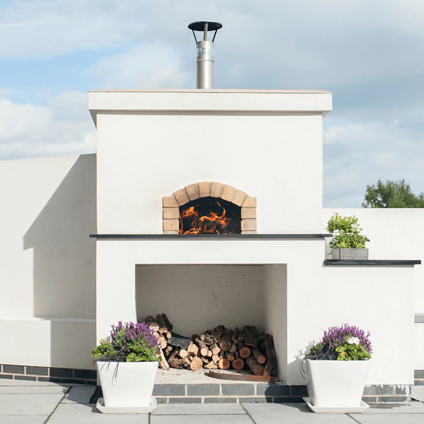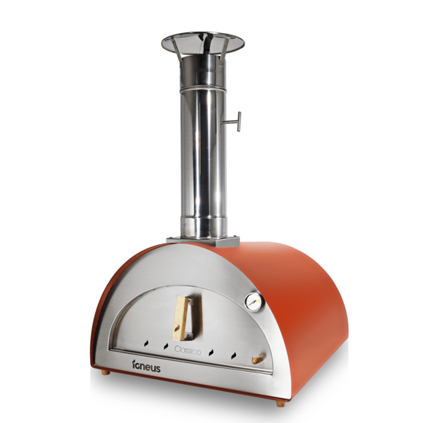 Pictured above: Core by Gozney and Classico by Igneus
The Gozney Core is a customisable restaurant grade wood-fired oven that comes in parts and allows you to build the oven into any design you wish. Available in 4 different sizes, can be assembled in hours, and best of all, once it's up and running, you can cook a pizza in just 60 seconds — surely outdoor dining at its finest.
The Igneus Classico Pizza Oven adds a bold pop of colour to any outside space with its stainless steel shell available in a wide selection of colourways. This oven is completely portable and cooks two pizzas in around 90 seconds so not only does it add some zest to your outside area, but it's super fast and convenient too.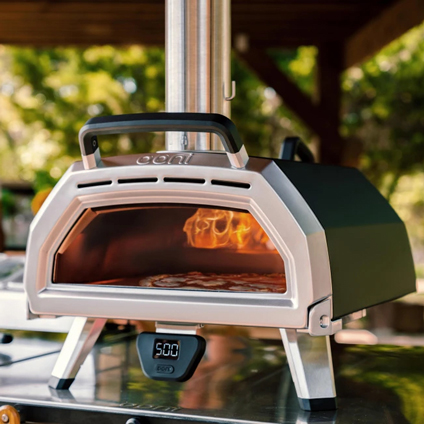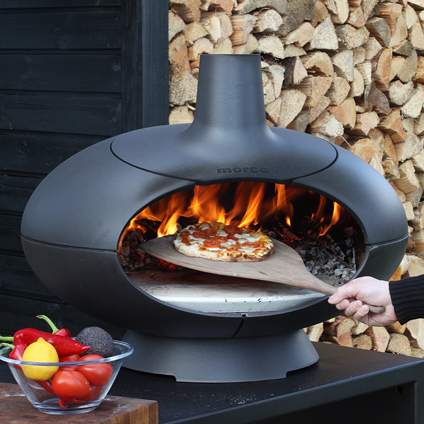 Pictured above: Karu by Ooni and Forno by Morsø
Also portable, the Ooni Karu 16 Multi-Fuel Pizza Oven is a durable oven that cooks 16" pizzas in 60 seconds and comes complete with a digital thermometer. The oven also has foldable legs for convenient storage, tucking away when you're not using it. Or take the stylish Morsø Forno Outdoor Oven made of double-coated cast iron in a horizontal egg shape that neatly delivers all the pizza wood-firing you need.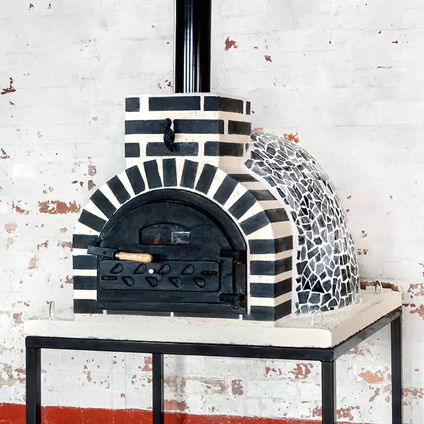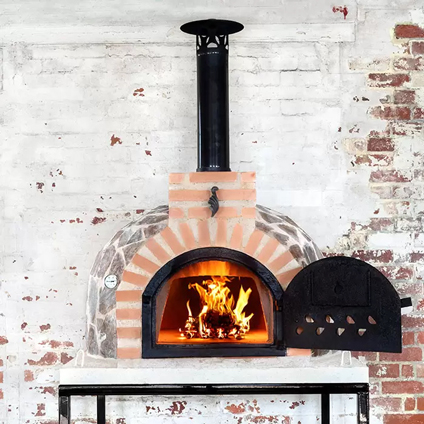 Pictured above: Wood fired ovens by Fuego
Last but certainly not least, if you are looking to explore something more custom then we simply love these Fuego Wood Fired Ovens. These Spanish fire clay ovens are all made by hand and bespoke to your specifications meaning they can craft the ultimate design all the way you want it.
So transfer your culinary prowess to the garden and install a luxury wood fired oven into your outdoor space; it makes entertaining an absolute breeze.