Working From Home: The Ideal Office Chair
Wednesday, 2 May 2018
UK self-employment soared from 3.8 million in 2008 to 4.6 Million in 2015 according to the National Office of Statistics, signalling that a rising number of people are working from home without the benefits of a health and safety wellness plan at work.
Long hours spent at an uncomfortable desk can trigger back problems, neck pain, headaches and decreased productivity. Investing in the right seat for your home office will help you avoid the harmful health effects that arise from bad habits such as sitting on the sofa or working at kitchen counters.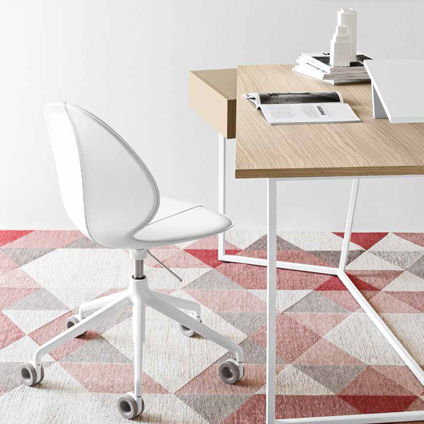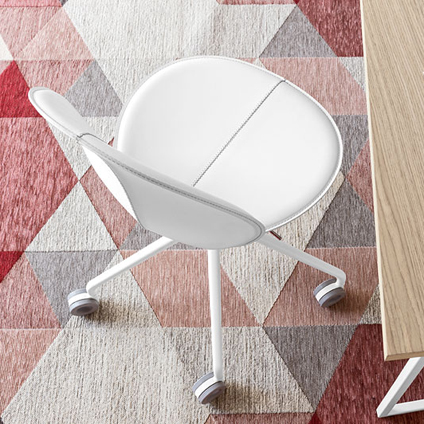 As Pictured Above: The Calligaris Basil Office Chair from Lime
Derived from the Greek word 'Work Science,' ergonomics is essential when considering which chair will work best for you. Fulfilling key requirements, the Academy Office Chair from Calligaris features an ergonomic seat with a front edge which deliberately curves towards the floor.
A five-point base with height adjustability and controls that are easy to access will encourage your feet to sit correctly on the ground with the upper body aligned correctly to your desk. An incorporated 360-degree swivelling mechanism enhances ease of movement for your entire body, whilst preventing strain as you manoeuvre around the workspace.
Customise your seat finish to foster a positive colour scheme in your working environment. The Academy and Basil Office Chairs features an extensive collection of maintainable and easy to clean polypropylene or stylish leathers to add a touch of style to brighten your workload.