Work-Friendly Side Tables
Thursday, 2 June 2022
The function of a side table has changed in recent years with the rise in home working. Many of us like to explore the various areas of our homes we can now work from, be it for 9-5 or household admin. Exploring different comfort levels and listening to what we need and when, allows us to boost productivity. As such, many sidetables have become mini work-hubs, doubling up as laptop desks or even just housing notepads and paperwork.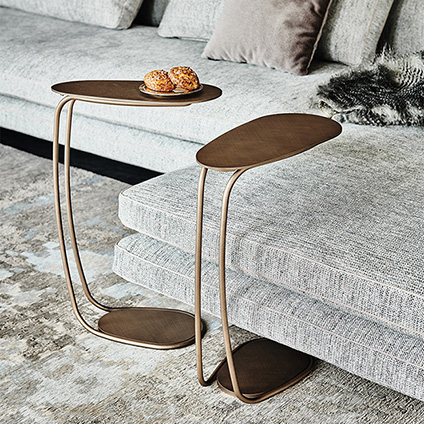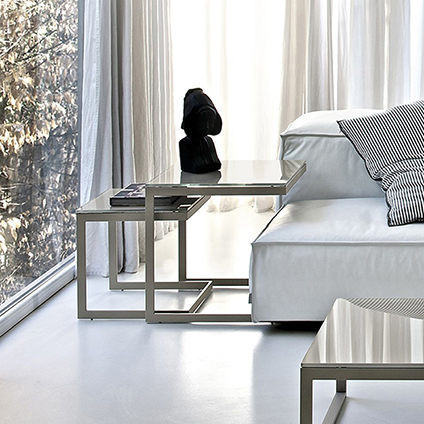 Pictured above: Yago by Cattelan Italia and Hip Hop by Bontempi Casa
The stylish Yago Side Table by Cattelan Italia features an arc-inspired frame that extends over your sofa to bring you the ultimate comfort experience and bring the work-surface to you. You can also find this helpful detail with the Hip Hop Side Table by Bontempi Casa which comes in individual sizes or as a trio of nesting tables, with a glass top and steel frame in a open-sided box design giving you the power to bring the table over your lap with ease.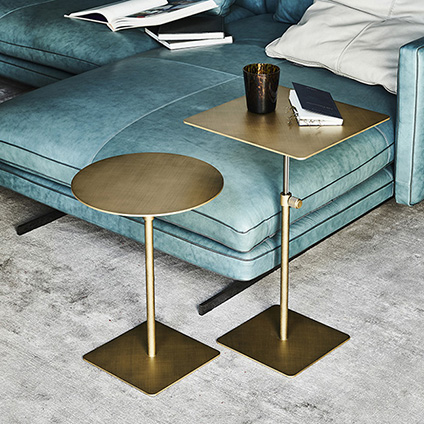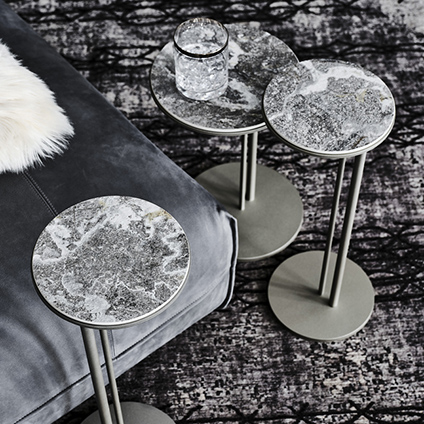 Pictured above: Step and Sting by Cattelan Italia
For more traditional side table designs but with all the space you need, then look at the Step Side Table by Cattelan Italia available in either a square or round top shape, and can be extended in height. The Sting Side Table by Cattelan Italia also comes in different heights which allow you to cluster them together for various compositions and also features an offset stem to the base which gives you the flexibility to place over the sofa or table area.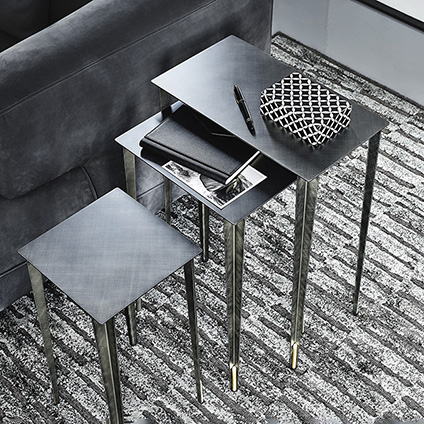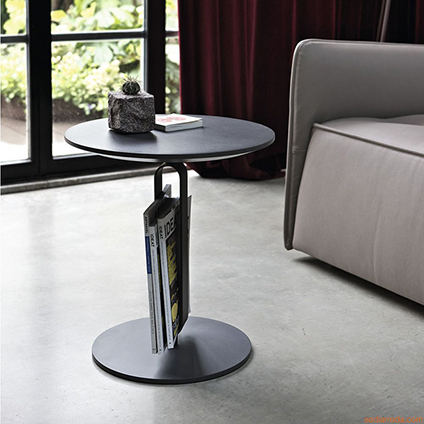 Pictured above: Spillo by Cattelan Italia and Alfred by Bontempi Casa
The Spillo Trio Tables by Cattelan Italia is a sleek set of three heights, and when nested together there's enough space between each surface to tuck a tablet or small laptop away — great for a quick tidy up when unexpected guests drop in. And lastly, the Alfred Side Table by Bontempi Casa is a simple round design complete with a stylish integrated magazine rack which is extremely useful for all that paperwork that you need to hand but don't want cluttering up your work space.
These side table designs go far beyond fitting next to the sofa for cups of coffee — they can become a dual-function part of our space, ready to give us what we need as and when required.