We love
Tuesday, 19 April 2016
Bontempi Casa's Latest Collection
The New Collection from contemporary Italian brand Bontempi Casa is bursting with striking designs encompassing classic styles. We've hand picked our favourite items from this impressive collection that will sit stylishly in your living space whilst offering flexible space saving solutions.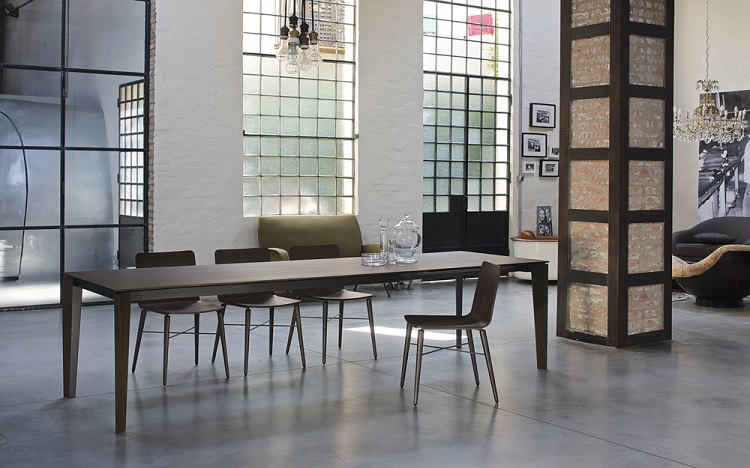 The Bontempi Casa Senso Table boasts elegantly triangular shaped legs which can be inlaid with a range of top and finishes. A strong focal point is the option of a decorative leg insert, whilst drawing attention to its beautifully tapered legs this allows you to customise The Senso to suit any décor and construct a prominent centrepiece for any dining space.
An extendable and classic design from Bontempi, the Echo-In Dining Table has two leaf extensions presenting a multifunctional piece that can be adapted accordingly to suit to your living space and varying dining requirements. Available in a range of finishes The EchoIn features an inlaid top which sits neatly within the frame and glides smoothly with each extension for maximum capacity.
...Timeless Dining Chairs
Enhance your dining space further with The Kate, a contemporary take on a classic wooden chair. Attention to detail is key in the beautifully crafted wooden seat with the option of a metal crossbar to enhance its timeless quality. Also available with steel legs or upholstered in various leathers and fabrics there is no doubt you will love Kate just as much as we do.
Pictured: Bontempi Casa Senso Table and Kate Wood Chair
The Tokio collection is a minimalist design incorporating a range of larger coffee tables and smaller lamp tables in a variety of finishes and colour combinations. Where space may be limited The Tokio Trio presents the ideal compromise with the option of three lamp tables nesting neatly together whilst still accentuating the clean lines of this stylish collection.
A unique take on the magazine rack, the Fan's solid steel frame, elementary fan based formation and vast range of colours to choose from make this item a must have for storing all your latest publications. From the living room to the bedroom, its flat base makes it adaptable for a variety of spaces should it be elegantly suspended on any surface or proudly sat on the ground.
Pictured Below: Tokio Tables, Kate Wood Chair and Echo-In Table.