Velvet Textures for Winter
Tuesday, 25 January 2022
Deep velvets and rich wintery tones can make us feel warm and cosy; especially important as the temperatures outside continue to get colder. In today's interiors, you'll find velvet elevated in bright bold colours and paired with contrasting fabrics such as metal and leather to really make it stand out. We've selected some of our most popular designs that showcase its elegance and luxury.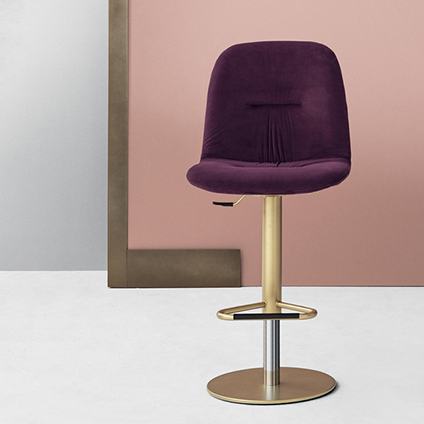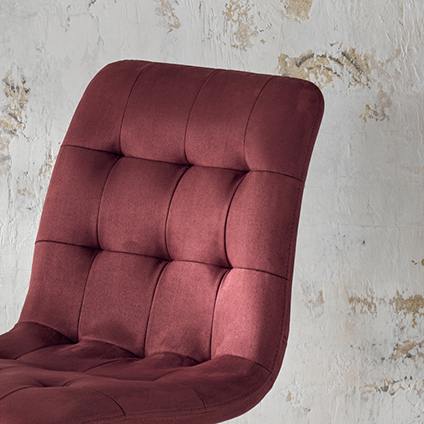 Pictured above: Chantal Gaslift Bar Stool and Kuga Slim Chair by Bontempi Casa
The Chantal Gaslift Bar Stool by Bontempi Casa is a bold choice, with its sleek metal gas-lift stem and curved seat complete with gathered detailing, this bar stool invites you to take a seat and sip on a glass of something celebratory.
For a cosy dining experience, look no further than these elegant designs. Starting with the sophisticated Kuga Slim Chair by Bontempi Casa design featuring a striking yet simple metal frame design, and an upholstered seat with button detailing.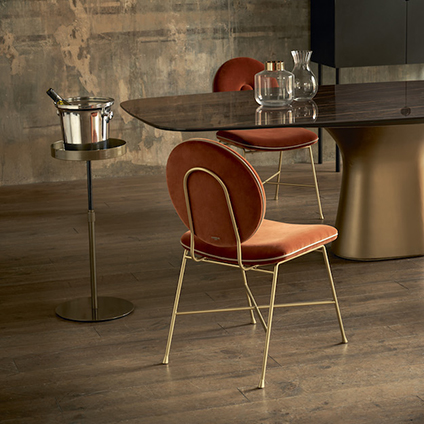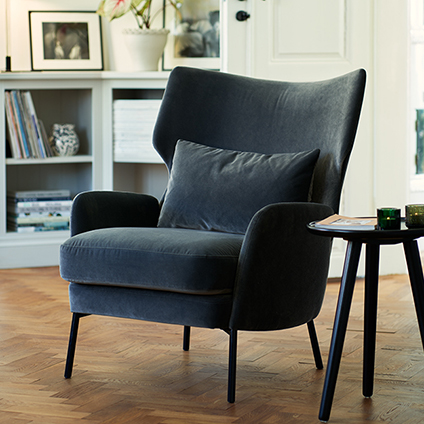 Pictured above: Penelope Chair by Bontempi Casa and Alex Armchair by Sits
The Love Chair by Calligaris will also add that luxurious feel to your dining experience with its 1950s-style frame and soft upholstered seat with quilted detailing. The Penelope Chair by Bontempi Casa will give you luxury with an innovative twist, featuring a stylised metal frame with crossbar support, and a juxtaposed square seat cushion and round backrest with button detailing and piping.
Lastly, should you want to curl up with a good book by the fire, the Alex Armchair by Sits is ideal. Featuring slimline low armrests and an enveloping curved backrest, with clever angled legs to ensure you truly sit back in a relaxed seated position.
So invite some rich warm velvet designs into your space this winter, and see your comfort levels rise to new heights.