Unique Storage Designs
Saturday, 27 February 2021
Storage. It's the one challenge every home faces because you want to find the right balance between whats on display, and what you put away, without your home being filled with drawers and cupboards — but all is not lost. Recently, we have seen a rise in unique and adaptive solutions that give everyone the opportunity to hide, disguise, expand, or highlight their storage.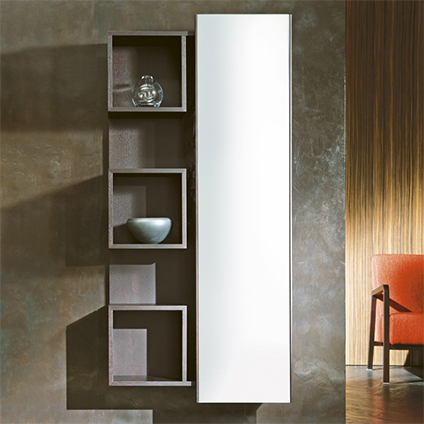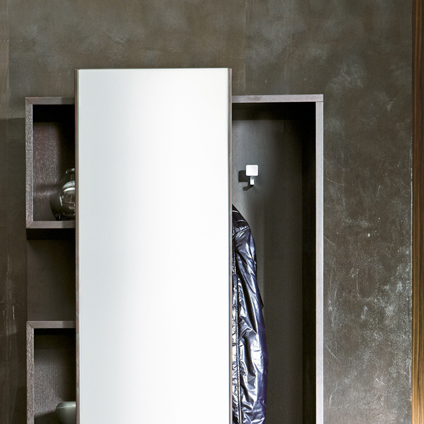 Pictured above: Welcome by Pacini Capellini
Take the Welcome Mirrored Cupboard by Pacini Cappellini, its clever design features a sliding mirror that conceals or reveals either its hanging wardrobe space or 3 cubed storage boxes, an ideal solution for finding that balance between deciding what to display and what to hide away.
If you do want to hide everything away, then the Pocket Coffee Table by Pacini Cappellini is just for you. This elegant wood and glass coffee table has a secret; pull apart the 2 halves of the table to reveal 2 hidden storage compartments, big enough to tuck away your remote controls, magazines, even bowls and plates. If you're one for minimalism, then this table will give you everything you need for a tidy and clutter free lounge area.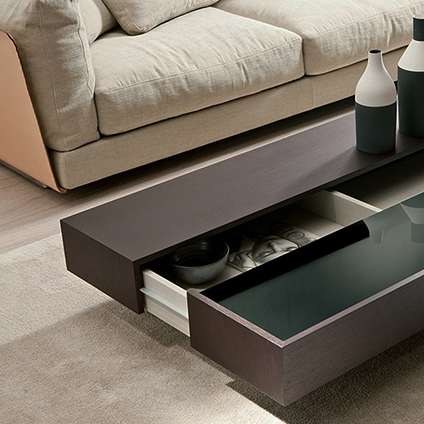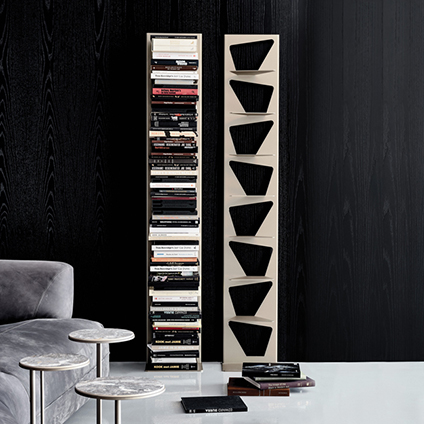 Pictured above: Pocket by Pacini Capellini and Trap by Cattelan Italia
For those who prefer a more artistic way of storing their items, the Trap Bookcase by Cattelan Italia will give you a bold way to display. The unique trapezoid shelving cut outs offer an abstract shelving solution, making your ornaments and display pieces really stand out — or to give the illusion that the shelves have disappeared, stack the shelves with books and magazines.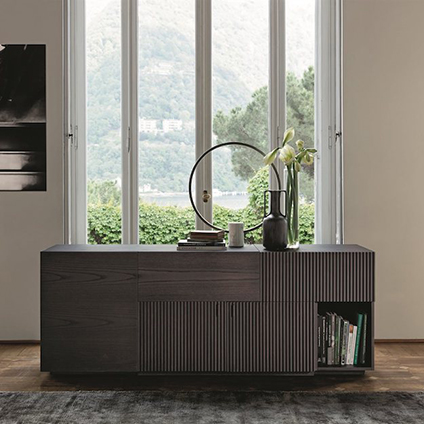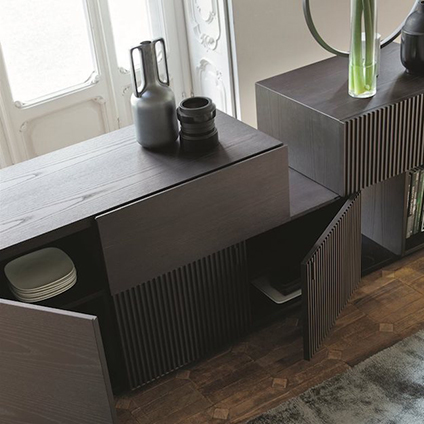 Pictured above: Drift by Porada
Finally, if you want a solution that can adapt on demand, then the Drift Extending Sideboard by Porada is what you need. This stylish design features 2 door units, 2 drawers and an open shelf, and can be extended to add 2 more shelving areas, providing just that little bit more room. This is an ideal option for those who have seasonal items that aren't always in use.
However you decide to create storage in your spaces, give it some thought — why not employ new and exciting solutions to meet your functional, and aesthetic, requirements.