The Terrazzo Trend
Tuesday, 27 November 2018
Once a trend in the seventies, Terrazzo is experiencing a revival. Shifting away from its association with public spaces, ultra-modern Terrazzo options introduce decorative surfaces that have been reformed with a sophisticated element to suit the contemporary home.
Deriving from mosaic art, Terrazzo counters traditional decorative patterns to create a unique surface that exposes marble chips, quartz and other fine elements. Bonded to a single cement bed, this creative process can produce varying colours and unique ornate features.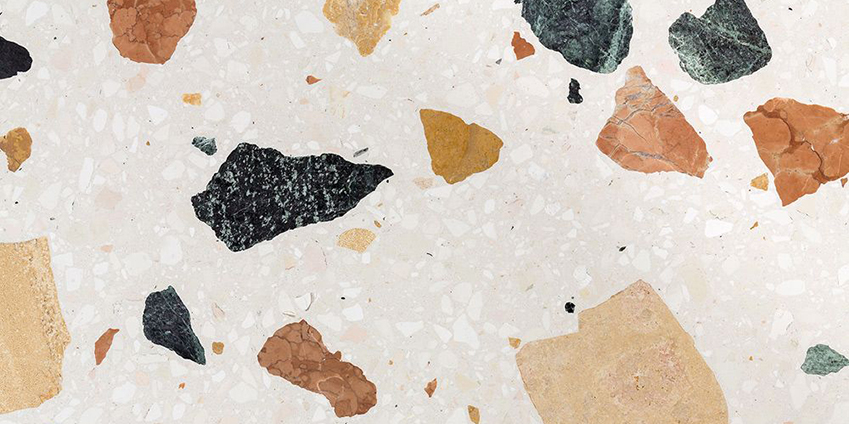 As pictured above: Terrazzo surface
Currently an interesting alternative to granite and concrete options, terrazzo can be utilised in practical kitchens and bathroom spaces. On traditional countertops or floors, the stone base of this finish maintains traditional neutrality, while adding a dazzling eye-catching effect with an intriguing on-trend artisan appeal.
Introduce the speckled texture of Terrazzo to everyday objects around the home. For Art Deco inspiration, the Alan Giles Fragment Collection by Bonaldo celebrates the beautiful pops of colour variations that this classic craftsmanship has to offer on a conventional coffee tabletop surface.
Easy and cost-effective, contemporary wallpaper trends inspired by Terrazzo provide a simple alternative. Accentuate the quirky and graphic essence of this finish with a range of options from Graham & Brown, which can be used to create a feature wall that complements your desired colour palette.