The RHS Chelsea Flower Show 2019
Friday, 7 June 2019
'Soft and relaxed' is the in thing, according to the RHS Chelsea Flower Show this year. The overwhelming trend at the 2019 show was to use native plants that grow wild in the UK. So many of the gardens were woodland inspired and featured lush, naturalistically styled under-planting, such as Foxglove and Cow Parsley.
With this wild plant trend, the prevalent colour this year was green, mostly from the dominance of lush foliage, but also from green flowers such as euphorbias. Garden Designer Kate Gould's Greenfingers Charity Garden even showcased green wall tiles, to great effect.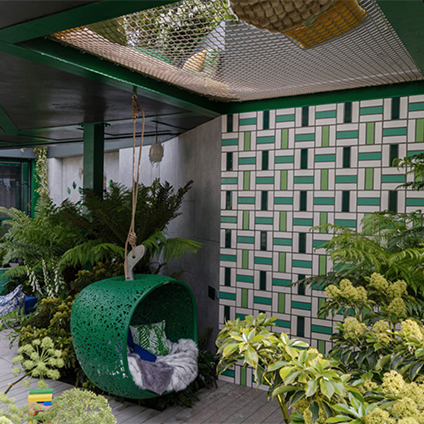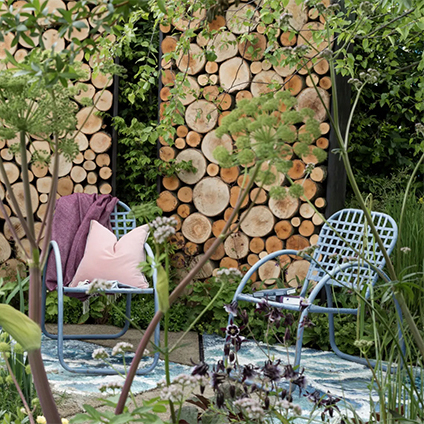 As Pictured Above (from left to right): The Greenfingers Charity Garden and Paul Hervey Brookes' Art of Viking Garden
As ever, trees were the essential garden feature, but this year saw an abundance of large trees, often as selections of familiar species, collectively providing a sense of enclosure and calm.
Although lush foliage was a take-home planting trend, flowers were everywhere; but unlike the bold double flowers of the past, this year they were like jewels sparkling in the greenery, such as the mix of ragged robin and borage. And in support of the bee, there were bee-friendly flowers too.
Many of the gardens included geums. These easily grown perennials have often been seen at the show, but there seemed to be more than ever – partly due to an increase in new varieties - and these plants fit well into 2019 trends. Buildings were understated and tended to be simple and open to the elements, unlike the elaborate studios, pavilions, and garden rooms featured in previous years.
Garden designer Chris Beardshaw made a noble attempt to minimise the environmental impact of a Chelsea plot by carrying out groundworks for his Morgan Stanley Garden using an electric excavator instead of a diesel engine and growing plants in recyclable taupe pots.
For those looking for a new, inexpensive and attractive way of dividing up your space, inspiration came from Paul Hervey-Brookes' Art of Viking Garden making a wall from logs, providing a home for bugs too - keeping everyone happy!