The Power Of Pink
Tuesday, 21 November 2017
Looking ahead, Dulux recently declared 'Heart Wood' as the Colour of 2018, suggesting the soothing popularity of Pink will continue to encapsulate the mood of the moment with a duskier and earthy feel.
Described as a 'warm neutral with a hint of heather,' Dulux believe this calming colour 'sits somewhere between a smokey taupe and a dusky mauve.' Shifting away from powder pink tones, this muted variation still reflects a universal desire for safety and solace in the home during our uncertain times.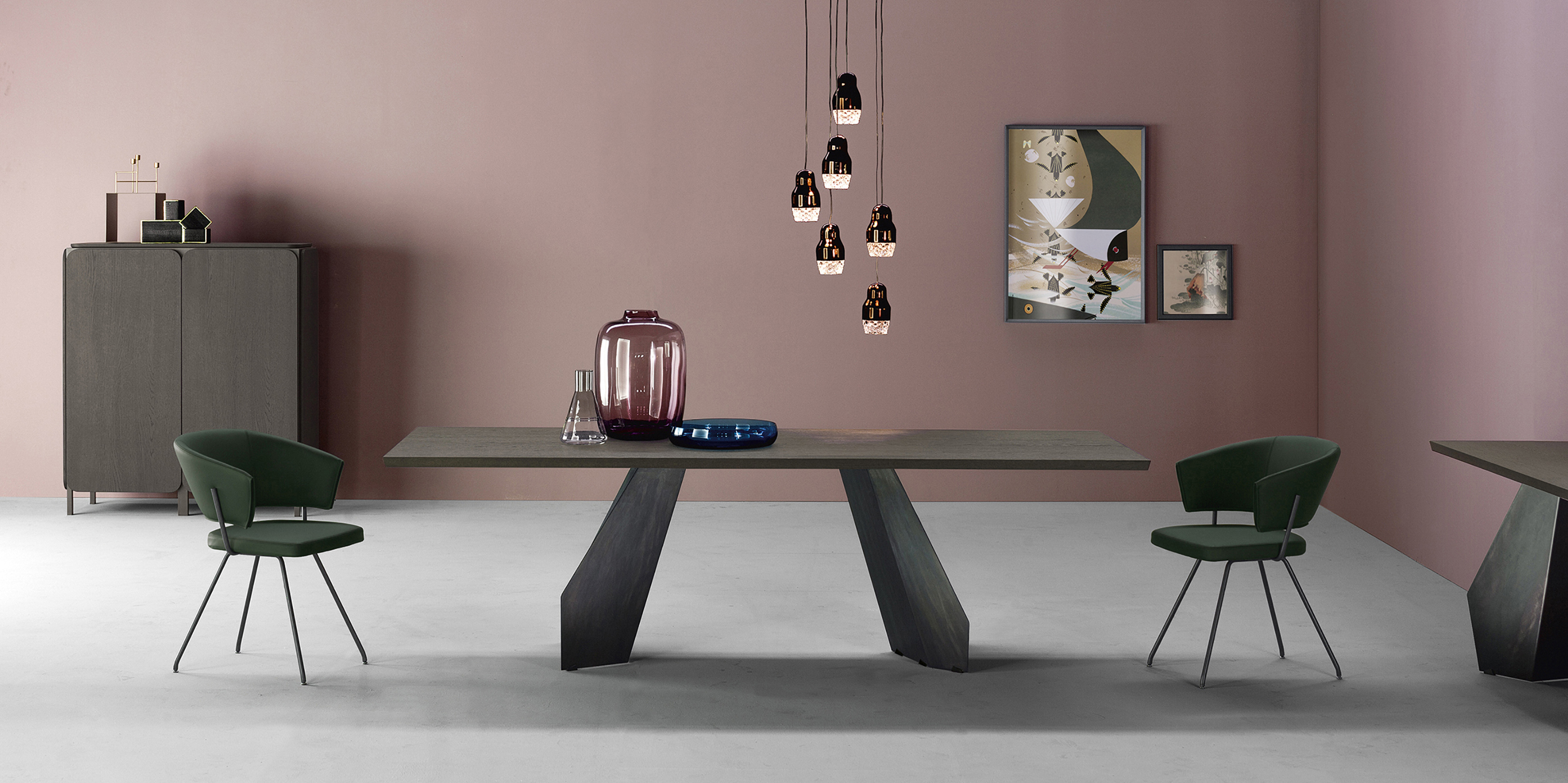 As Pictured Above: The Bonaldo Frame Sideboard, Origami Table and Bahia Chair
Applied boldly to walls, Bonaldo demonstrate how the neutral tonality of Mauve manifests a cocooning and tranquillizing space. Coordinating with natural elements such as warm walnut or oak wood finishes as seen in the Bonaldo Frame Sideboard.
A versatile alternative to powder pink, this mature palette unites effortlessly with other rich on-trend colours and textures. For a hint of decadence choose to accessorise with sapphire blues and emerald greens, or use alongside warming cocoa browns in the form of sumptuous leather or velvet upholstery.
Alternatively, soften structural shapes with pink by accentuating the Zen concept of symmetry and balance in Japanese inspired designs like the Bonaldo Origami Table.