The Mystique of Teak
Thursday, 23 May 2019
It's time to soak up the sun and relax on your Teak patio furniture – the highest quality outdoor furniture you can find. And it looks like teak will continue to stay in fashion during these spring and summer months, as stylish Teak designs are hitting our decking. The Amaze sofa by Cane-line creates a unique sculptural and decorative effect with its undulating slatted seat and backrest.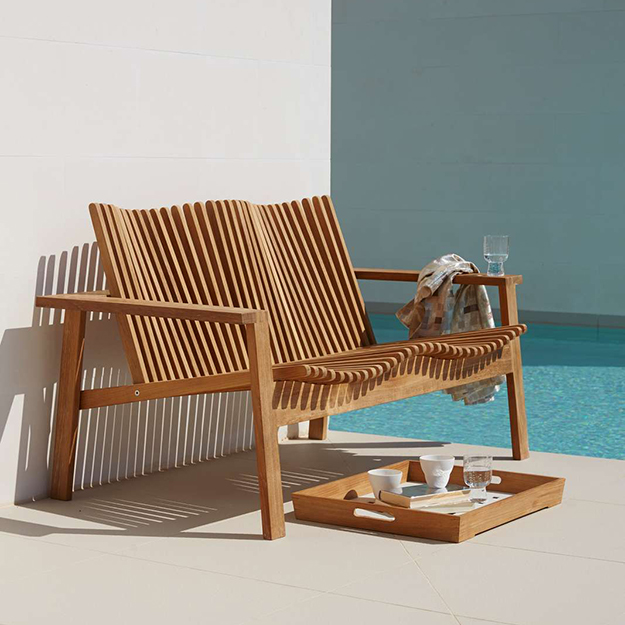 As Pictured Above: The Amaze sofa by Cane-line
If it's versatility you want, the Cane-line Area Stool with its slender tri-legged teak base can also be used as a side table. Or if it's a more rustic look you're after, then the Cane-line Core Table is perfect for alfresco dining
Going along with the popularity of all-natural teak styles, one look that will be in style this year is weathered teak. As teak is exposed to the sun, the furniture gradually takes on a grey-ish look, perfect for homes looking for a neutral style. Because Teak is a dense and oily wood, the natural oils present within it offers protection from pests such as termites. The oil also keeps water from seeping into the wood. This means teak furniture can be left outside to endure years of rain, wind, heat, and cold - but don't forget, everything does need a bit of TLC from time to time.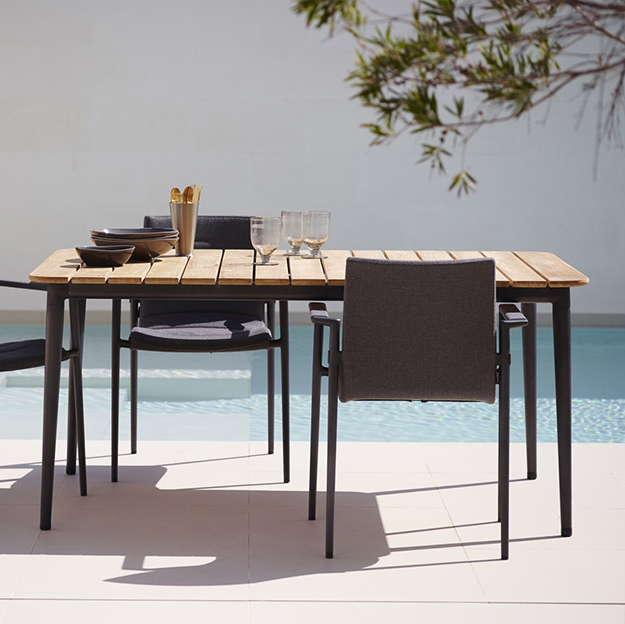 As Pictured Above: The Cane-Line Core Table, available at Lime
With teak becoming a highly popular choice for furniture, the drive for more of the wood has reached an all-time high. Unfortunately, the growing demand for teak has attributed to major deforestation throughout Asia. The latest trend will be a call for more sustainable and environmentally friendly options that are grown on teak plantations. More and more consumers are requesting teak furniture that has been certified by the Forest Stewardship Council.
Some regular cleaning is also necessary to keep the wood looking beautiful. With a little care and maintenance, teak furniture can endure a long life and you'll feel the benefits for many years to come.