The Heritage of Calligaris – The Italian Dream
Sunday, 4 November 2018
"Old empty chairs are not empty in reality; memories always sit there!" Mehmet Murat ildan

There was once a man named Antonio Calligaris, who in 1923, had a small artisan workshop in Manzano, Italy. This man created a chair – the Marocca chair, which features a wooden frame and caned seat. It was this simple chair that started the Calligaris business. Antonio employed men to cut and assemble the wooden parts, while the women would work on caning the chairs, in customers' homes.

Throughout the following decades, the chairs went into production. Antonio used wood from the surrounding mountains and straw from the Friulan lagoon. The apprentices would dye the cane with natural pigments and because machines were few, the women would often finish the chairs manually.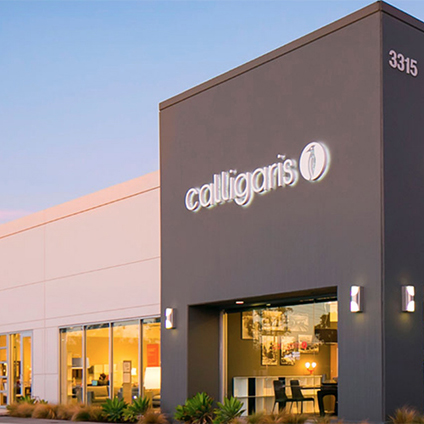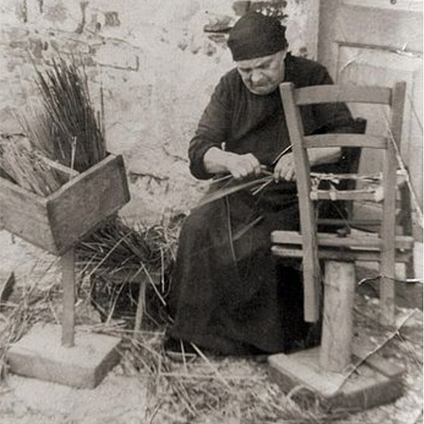 As pictured above from left to right: The Calligaris stores are located in strategic, highly trafficked areas of big cities and traditional handmade methods were practised when the company started in 1923

It was in the 1950s, that Antonio's son, Romeo, inherited his father's business. In the 1960s, it was passed on to the third Calligaris generation – to Alessandro and Walter, who put their faith in an automatic caning machine that could cane a seat in one minute and twenty seconds, compared to the two hours it took by hand. They also began using synthetic fibres that had similarities to straw.
In subsequent years, production capacity continued to grow and the business gradually transformed into a well-structured industrial company – leader in a geographical area, known worldwide as 'the chair district'. The brothers created their first catalogue and started exporting abroad. From then on, Calligaris used dealers located across Italy and Europe, to distribute its products to the customer.
Alessandro Calligaris took over as President of the company in 1986. Calligaris expanded its range with chairs, tables, furniture, beds, sofas, furnishing and decorative accessories. Wood was no longer the only material they were using. Innovation meant that the company now began to work in metal, plastic, leather and glass.
In 1998, Calligaris opened its first American subsidiary in High Point, North Carolina, and in 2008 its first flagship store in Milan was born, which was followed in 2012 by a second one in Paris, becoming a truly international company.
For its 90th anniversary, Calligaris began exploring and reworking the trends of contemporary living and gave itself a new website, a new system of communication to end users and a retail network made up of 400 partners around the world, including over 70 mono-brand stores.
It was in 2014 that Calligaris became even more Italian with foreign investors buying in a season that highlighted the Italian brands of fashion, design and luxury. This marked a re-launch with a new phase of expansion, consistent with the history of a company that, since its founding in 1923, believed in the future and in Italy.
Today, with its three Flagship Stores, Calligaris celebrates its 95th anniversary in true global style, and 2018 has been rich in news with many exciting projects presented during the year.
With a catalogue of more than 800 products sold in 100 countries around the world, Calligaris is a modern enterprise with outstanding teamwork by expert designers, architects, trendsetters, artisans and specialised employees, that enables them to transform the most interesting and fruitful ideas into furniture and accessories. A harmony between technique and aesthetics, reason and emotion. A mix of contemporary design and functionality. That's why today Calligaris has become an international brand in terms of quality, creativity and technicality. It offers a wide range of functional furniture with an incomparable style, satisfying each taste and mingling with other forms, colours and materials with infinite possibilities. Elegant spaces, modern, beautiful products made to be functional, ergonomic and designed to simplify everyday life.
And to think, it all started with a basic chair.