The Best Thing on Four Legs
Tuesday, 7 November 2017
Accommodating extra family and friends around the dinner table at Christmas can be a perplexing task. Extending tables with hardwearing ceramic tops present the perfect balance of flexibility and durability when entertaining larger volumes of guests.
Merging ease of use with style, the Connubia Calligaris Eminence Table and Calligaris Omnia Table showcase modernised extension mechanisms in the form of a swift push-pull system with coordinating ceramic extensions. Available in a range of sizes and finishes, both designs allow the legs to follow the length of the table when extended; a convenient feature that maximises space and ensures that everyone is seated comfortably.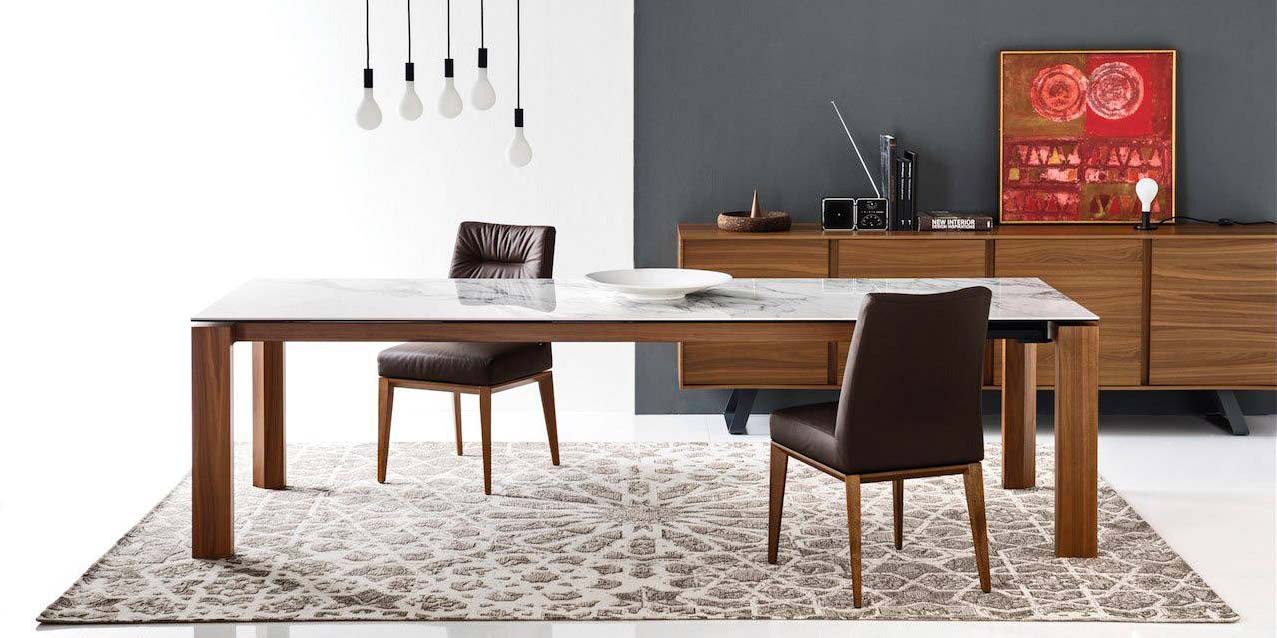 As Picture Above: The Calligaris Omnia Extendable Table
With finishes ranging from rustic stone to glamorous Golden Onyx marble, a ceramic table top will act as an impressive backdrop for festive inspired table displays whilst enriching commonplace interior settings. Pair with classic wood frames or sleek metal variations such as the Bontempi Casa Cruz Extendable Table where stylish angular legs give an architectural feel, strongly reinforced by a range of incredibly durable Super Ceramic tops.
The unique combination of ceramic bonded to glass makes tables such as the Bontempi Casa Pascal Extendable Table and Calligaris Duca Ceramic Table ultra heat and scratch proof, with high resistance to chemical and oils. Designed to withstand everyday usage, deceptively smaller tables can be quickly transformed to host up to 12 people with delicious hot dishes served directly onto the tabletop straight from the oven.