The Benefits Of Linen Bedding
Friday, 22 June 2018
Considered one of the oldest materials in the world, linen garments have always been valued for being exceptionally cool and fresh in hot weather. Excellent at regulating temperature, embracing the benefits of Linen as a textile choice in the bedroom can also have a positive impact on the quality of your sleep.
Made from the fibres of the Flax plant, this environmentally friendly fabric is a multifunctional bedding alternative that will keep you warm and cosy throughout the cold winter months whilst breathing cool during the hot summer nights ahead.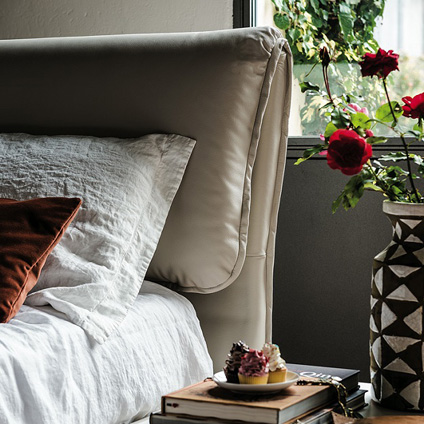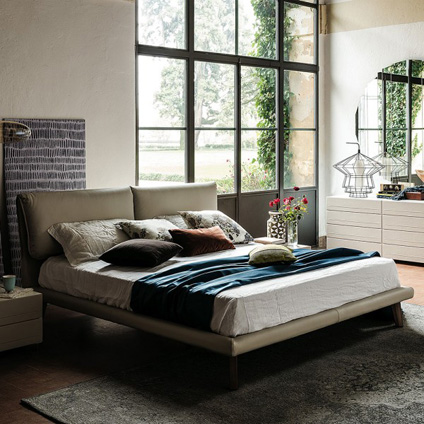 As Pictured Above: The Cattelan Italia Adam Bed from Lime Modern Living
Although often more costly, Linen is considered 2-3 times stronger than cotton with hypoallergenic properties that won't irritate your skin. Promoting a comfortable sleep, high street brands including Marks and Spencers and John Lewis offer affordable ranges that will last longer and get increasingly softer over time.
Neutral slate and powder pink tones are suggestive of Linen's organic roots, creatively style and layer your bed with a range of sensuous shades. French brand Communaute De Biens showcase an assortment of bedding in dark-coloured on-trend pastel hues, mix and match cushions and add a colourful flat sheet for when it gets extra hot in the summer.
Enjoy the novelty of this crumpled look, whilst adding character to your bedroom décor. Linen eliminates the added stress of having to iron your sheets leaving more time to enjoy more of your beloved sleep.