The Beauty of Green - Farrow and Ball's Colour By Nature
Saturday, 25 April 2020
We are almost one quarter of the way through 2020 and as we are spending the majority of our time at home right now, home renovations are at the top of many people's to do lists. But it's important to take time choosing your decor scheme for the new decade, while also staying on trend with the key shades of the year.
Green hues are fast rising in popularity for 2020. Green is a fresh colour with undertones of the outdoors, making it an ideal choice for households who are looking to bring the beauty of nature inside. Resident colour curator Joa Studholme at Farrow & Ball reports that, 'as we become increasingly environmentally aware, we're collectively craving a connection with the natural world, which is why deep Duck Green and earthy, organic Sap Green by Farrow & Ball feel perfect for the home in 2020'.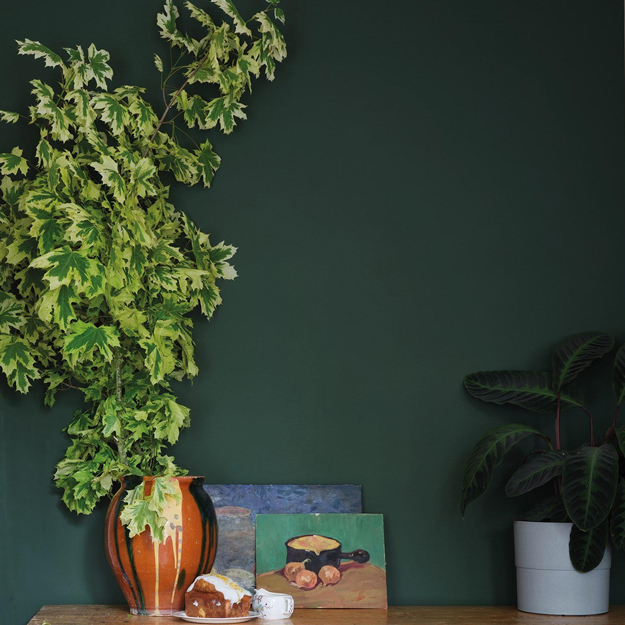 Pictured above: Duck Green and Sap Green are part of the new Colour by Nature collection from Farrow & Ball
Both tones are part of the new Colour by Nature palette, which has been created in collaboration with the Natural History Museum. Inspired by the book Werner's Nomenclature of Colours which can be found in the museum's rare book library, this collection has been over two centuries in the making and captures the incredible depth of colours in the world around us, bringing them into our homes for year-round enjoyment. And with 16 different shades to choose from, the options are endless.
Duck Green, named after the dramatic hues of a mallard, is a strong but subdued colour that offers a modern alternative to popular charcoal tones; while Sap Green takes on a slightly earthy tone for a lived-in atmosphere that is ideal for smaller spaces such as hallways and cloakrooms. These green undertones are well suited for the first year in a new decade as the colour symbolises a fresh start. The different shades offer versatility as they can work well in both timeless, neutral settings or bright, geometric schemes.
In addition to this, each shade is blended with an eco-friendly water base that is more environmentally friendly and safe to use in all rooms – so you really can go green for 2020.