The Beauty of Ceramic
Saturday, 12 October 2019
Choosing key pieces of furniture can be a difficult task, and the dining table is no exception. There's no denying that aesthetics play a major part in your decision, but if we're honest, surely we are all thinking about durability, does it scratch easily, how effortless is it to clean and can you remove sticky finger marks with ease? If you fall into this category, then dining tables with a ceramic table top will soon edge to the top of your list.
Not only is ceramic hard-wearing, it's scratch-proof, non-absorbent, hygienic and resistant to extremely high temperatures – making placemats superfluous. Plus, its charm doesn't end at practicality and resilience. As with any natural material, each piece of ceramic is completely unique, meaning no two are the same, giving you that bespoke look without the price tag.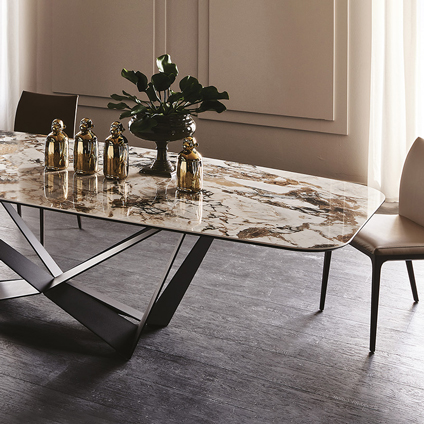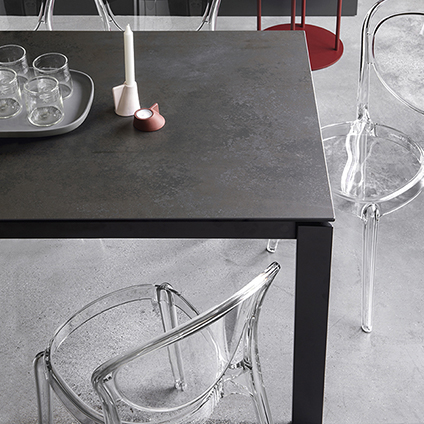 As pictured above: The Skorpio by Cattelan Italia and the Duca by Calligaris, both available at Lime Modern Living
Offering remarkable strength and durability with the wow-factor look, Cattelan Italia's Skorpio Keramik Table features a striking ceramic top that is the perfect solution for an everyday table in a busy family home. Or if you favour a slightly more subtle style that's well suited to everyday living, the Duca by Calligaris is a good solution.
Unique, durable, hard-wearing and distinctive – what more could you ask for when looking for such an investment piece? Plus, ceramic finishes offer that extra panache that is the perfect conversation starter when entertaining.