The Bathroom as a Living Space
Friday, 19 October 2018
The most functional room at home is becoming a realm for escapism. Taking inspiration from luxurious resorts, a 2018 Pinterest 100 report revealed a 269 per cent surge in saves for 'spa bathrooms'.
Establishing the bathroom as a sanctuary for relaxation, trends are encouraging us to indulge with the purpose of creating a spa-like experience. Serving as your personalised do-not-disturb spot, a soothing and minimalist selection of accessories or furnishings can bring the holiday essence home.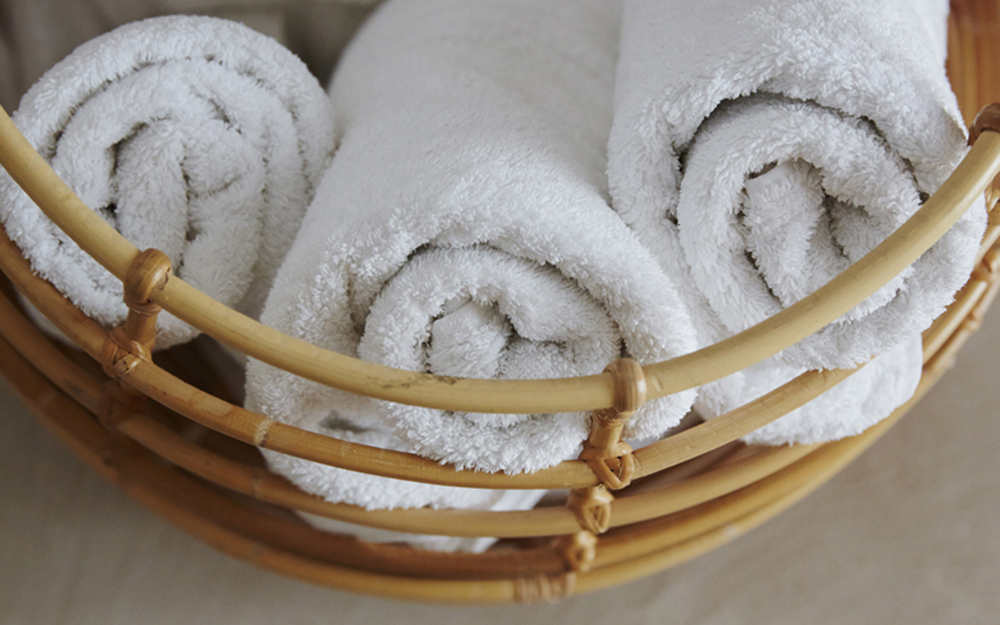 As pictured above: The Sweep Rattan Basket by Cane-Line at Lime Modern Living
A traditional bath can dictate the look of your bathroom, and on-trend freestanding styles create a sculptural focal point to admire and enjoy. Demonstrating irresistibly deep and shapely variations, the Bateau collection by Catchpole & Rye is available in plush copper or nickel finishes that contrast stylishly against crisp white surroundings.
Introducing real furniture in your bathroom merges this space with everyday living. Reminiscent of hotel leisurely pursuits, unconventional cocktail-style tables, such as the Gliss by Cattelan Italia, provides a spot for your morning coffee or glass of wine as you unwind during a late night soak.
To achieve the look, mix tonality and textures – rattan integrates perfectly indoors just as it does outdoors; showcase plentiful linens to ignite warmth; and for a classic final touch, store towels rolled in the Sweep Rattan Basket or stylishly drape them over the chic Climb Ladder by Cane-Line.