The Art of Display
Friday, 1 January 2021
An art gallery or exhibition showcases the works of an artist and lets us see what they choose to express and how, so it shouldn't feel unfamiliar to treat our homes in the same way. Think about stylish placements of personal possessions on a mantelpiece or a bookcase, carefully displaying your curated collection of memories, allowing visitors to your home an added insight into who you are.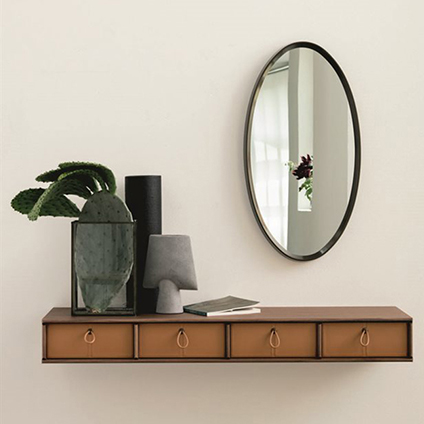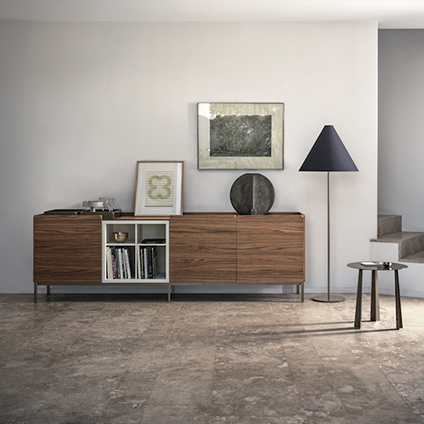 Pictured above: Bayus Shelf by Porada and Pica Sideboard by Bontempi Casa
The Bayus Shelf by Porada is a stylish way of displaying items you want out on view with its solid canaletto walnut frame, whilst also providing great functionality in hiding away more personal effects in the compartments. The drawer compartments can also be left open giving you more flexibility over the staging of your items. The Pica Sideboard by Bontempi Casa is another example of this 'peek a boo' design. With a wide selection of storage units, hinged doors, and glass shelves, this sideboard will give ample space to showcase your style and allow you the freedom to store items too. This functionality is so important, as not everything we own we will want to have on display. It's about selecting those pieces that will add depth and character to your space.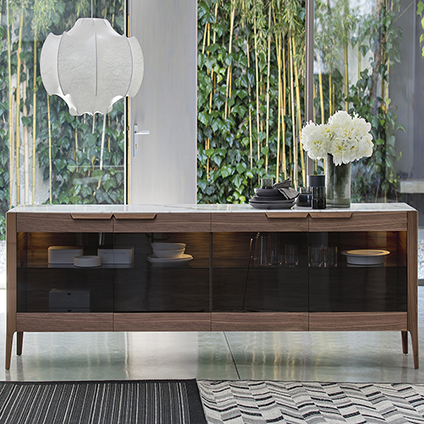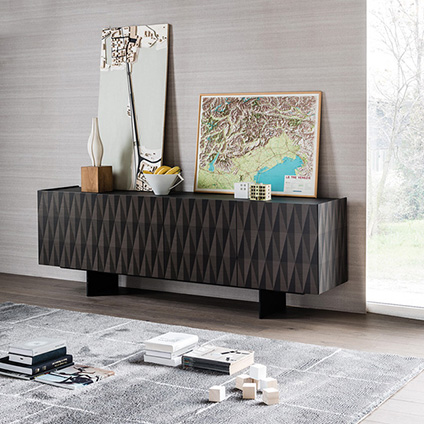 Pictured above: Atlante Glass Sideboard by Porada and Arabesque Sideboard by Cattelan Italia
For a more 'open display' sideboard, why not try the Atlante Glass Sideboard by Porada, with stylised solid wood frame and smoked glass front door panels and shelves, complete with internal LED dimmer lighting. This design encases and protects your more fragile items such as china or glassware, whilst beautifully presenting them. If glass open designs aren't what you're looking for, the Arabesque Sideboard by Cattelan Italia is bold and contemporary on its own. It features four doors which conceal a large array of items, but the graphite painted glass top of the unit has plenty of space for you to style out.
Why not give your shelves and sideboards some thought, and curate your effects – thus adding a touch of art to your home, and showcasing the artist in your own life.