Take a Seat - Find the Perfect Armchair
Saturday, 31 August 2019
Often used as an accent piece, armchairs can set the tone of a living room, however they also need to be comfortable as well as stylish. But with such a widespread choice available, it can be a little difficult to know where to start when choosing the perfect armchair.
Firstly, think about the style of armchair you are looking for – modern or contemporary, a reclining design or one with a large seat to snuggle up on, classic or retro? And then you need to consider which room it will be placed in and whether it will complement the scheme. Thinking about these options will help narrow down your search immediately.
Next you need to account for size. A cosy love chair such as the Calligaris Love Armchair would be well suited to a comfortable reading corner, while a small Edwardian-style design would be perfect by the bedroom window or at the top of the stairs. If you really want that showstopping piece, opt for an oversized design with strong shapes to place in your bay window, such as the Elsa Armchair by Sits.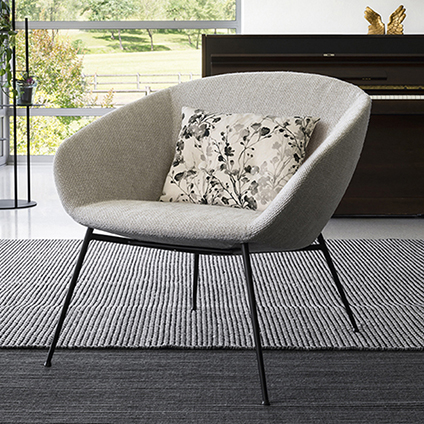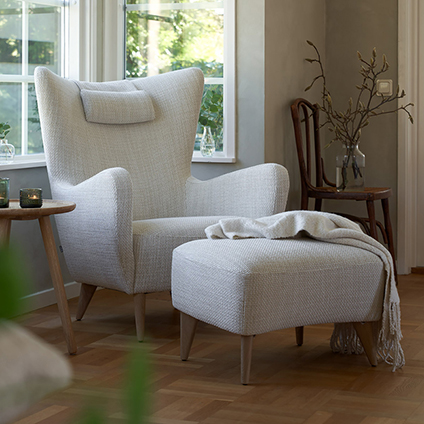 As pictured above: Calligaris Love Armchair and the Sits Elsa Armchair
Make sure it won't feel too cramped alongside your existing furniture though – a room can quickly start to feel too cluttered. Don't forget to account for the scroll of the legs, the curve of the arms and the slope of the back too – this all requires space.
Finally, look into fabric choice and colour as this will impact longevity and trends. Whereas a lavish velvet may date overtime and isn't that practical if you have pets or small children, it will certainly make a statement if you're after the wow factor. Remember though, shape and style are much more important than colour – you can always re-upholster to stay on trend.