Suspension Clusters
Sunday, 26 December 2021
Lighting is commonly a focal point in our interiors, and it's not surprising considering it's responsible for brightening up our homes. An enjoyable lighting trend sees designs that are art sculptures in their own right, allowing the designs to become the highlight of a room; and suspension clusters have become a great way to showcase this.
We've selected some of our top suspension cluster designs to bring this highlight into your own home.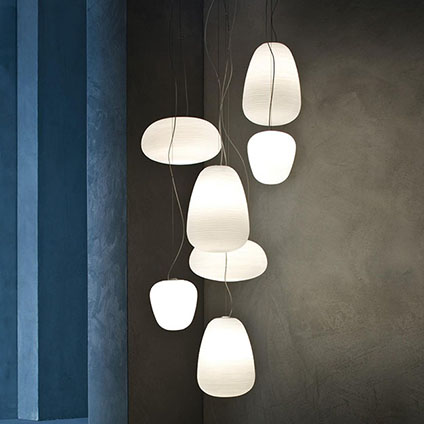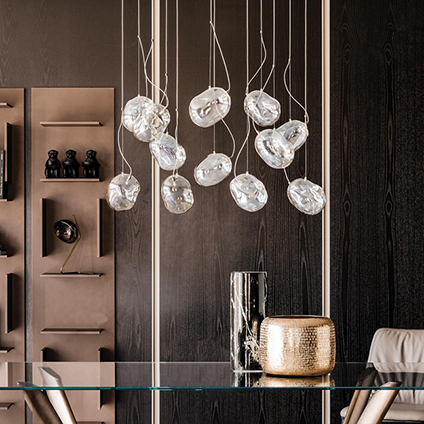 Pictured above: Rituals by Foscarini and Cloudine by Cattelan Italia
The Rituals Suspension Cluster by Foscarini features some striking hand-blown glass pendants that diffuse a soft white glow and have a unique striped effect resembling the washi paper used in oriental lanterns. For a stylish look, the Cloudine Suspension Light by Cattelan Italia is an intricate design consisting of a cluster of either Iride Glass or Fume Smoke Glass diffusers that look like glistening floating bubbles.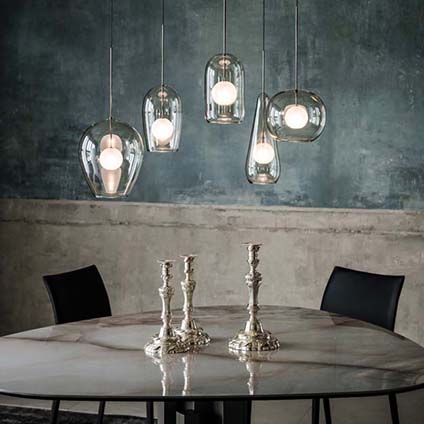 Pictured above: Melody by Cattelan Italia and Spark by Bontempi Casa
If you are looking for a contemporary look, the Melody Suspension Cluster by Catellan Italia features a collection of varying shaped Fume Smoke Glass diffusers available with a black chrome ceiling plate. Or the Spark Suspension Cluster by Bontempi Casa which is made up of 'flattened' round borosilicate glass lamps elegantly suspended at the end of a brass stem.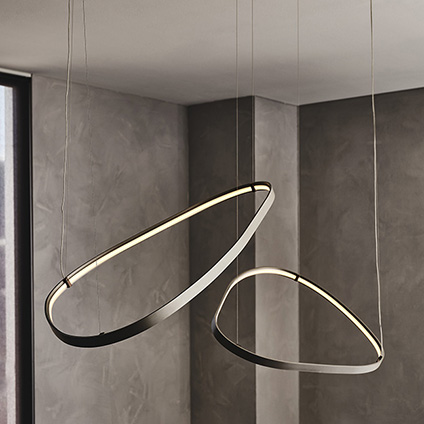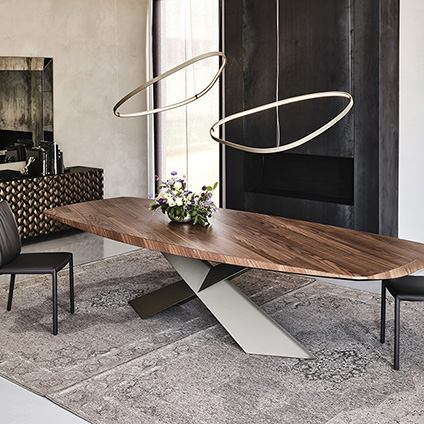 Pictured above: Magellano by Cattelan Italia
For a sleek and contemporary statement, then the Magellano Suspension Light by Cattelan Italia features two stylish organic 'halo' inspired shapes made of embossed lacquered steel and lit by internal LED strips.
Why not introduce a statement lighting design to your interiors for that little bit of extra style.