Super Stylish Solutions for Small Spaces
Tuesday, 8 March 2016
Small spaces present a special kind of challenge for homeowners. Too often, they end up as a dumping ground for clutter as the area is not utilised to its full potential. Whether it is a small room, or just a corner that seems to have no purpose, there is a better, more beautiful way to keep small spaces looking great.
Make your space work harder...
The first rule to a tidy home, no matter what the size, is to ensure everything has its own space. Don't let piles of clutter gather, as these can overwhelm small areas. Have a designated tray to place letters or to-do lists, and then put it somewhere you will remember it, but where it isn't the focus of the room.
Bigger items, or items that are needed on a regular basis should be put somewhere they can easily be found. A great solution is a coffee table with hidden storage, like the Bontempi Casa Lounge Coffee Table. This allows you to collect any bits and pieces that are dotted around the living room and keep them all in one convenient place. How much time have you wasted looking for your TV remotes over the years? If you remember to put them away in your coffee table, you will always know where they are.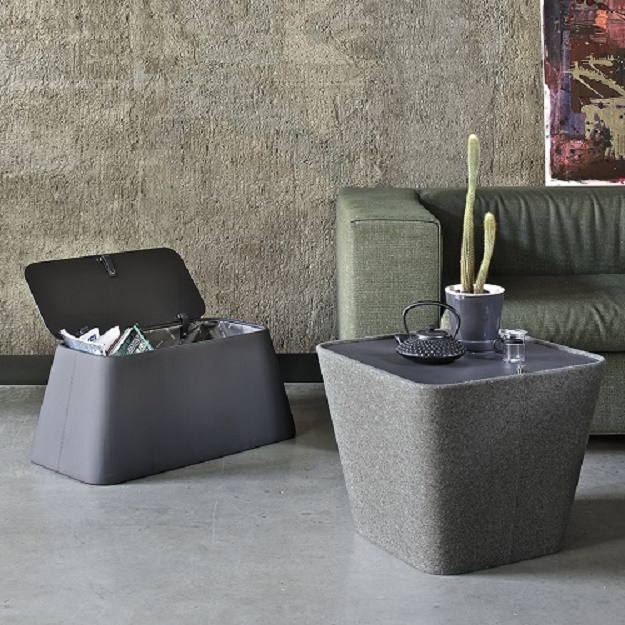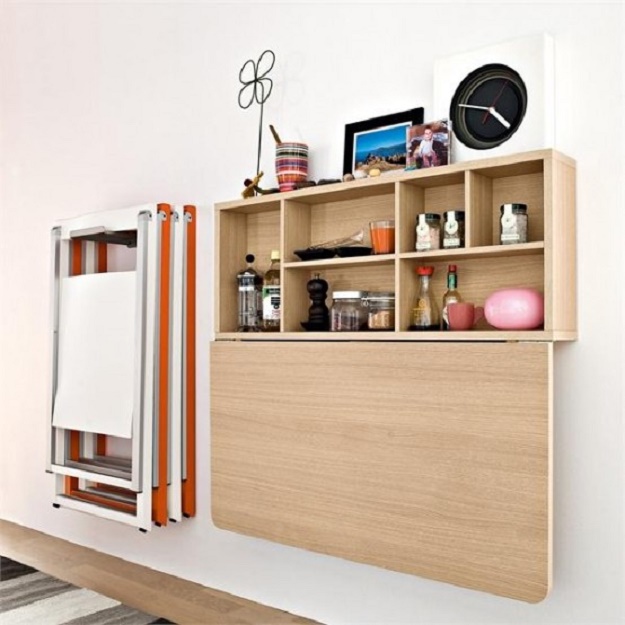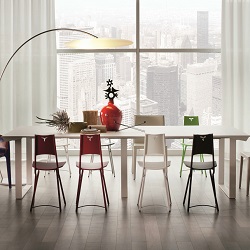 Left to Right: Bontempi Casa Lounge, Calligaris Spacebox, Cattelan Party extended.
Simple Storage...
Shelving is another fantastic storage solution that also allows you to brighten a room with pictures and decoration. Although bookcases can be very useful, in small areas they are bulky and can look cluttered. Shelving is much more appropriate, and if you choose something like the Calligaris Spacebox, it could be even more functional, as it includes a fold-out table to create a temporary office space or dining area. This would also work really well in a child's room, so they have an area to do their homework without using valuable play-space.
Space Changers...
Another good idea is to have at least one extendable table in your house. The Cattelan Italia Party Console Table is a great choice if you regularly have guests for dinner, as it can seat up to 12 people before folding down to a convenient bench that can easily be stored at the side of the room. A similar idea, but on a smaller scale is the Calligaris Snap Console, which extends to seat six people. Taking this theme one step further is the Calligaris Magic J Table, which would look lovely in the living/dining room. As well as extending to seat four people, the height can also be adjusted, making this a lovely coffee table, or reception area table.
Even the smallest of rooms can look beautiful with a little organisation and out-of-the-box thinking. The key is to invest in multi-functional furniture and utilise every last bit of dead space. If you look around your home, you could probably find wall space for more shelves, or plenty of clutter that can be thrown away. With a little bit of effort, you will soon have a stylish and tidy home.