Storage Solutions for a Minimalist Interior
Saturday, 30 May 2020
A minimalist interior is simplicity and serenity at its finest and there is no denying the allure of a bright, white airy room. Successfully maintaining an uncluttered scheme can be a struggle though; more often than not, it seems to descend upon us, building up until there are piles of letters, stacks of books and unattractive wires surrounding us. But by being clever with a few simple storage solutions, you needn't discard all worldly goods to create a streamlined space.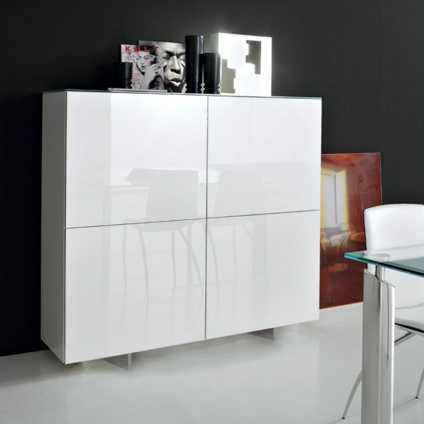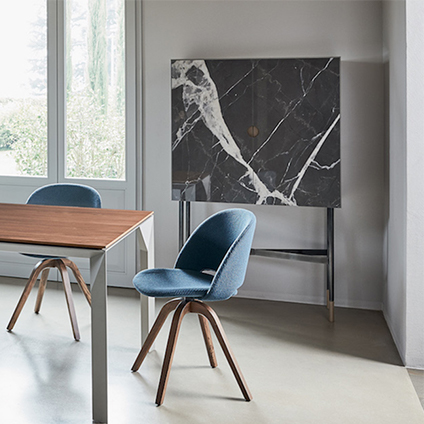 Pictured above: Futura Storage Cupboard by Cattelan Italia and Madison Superior Cabinet by Bontempi Casa
For instance, the Futura Storage Cupboard by Cattelan Italia is the ideal space to store additional glassware and crockery in a dining room. Its contemporary lacquered finish is complemented with metal feet for a modern appeal. Or if you're looking for a cocktail cabinet for glassware, wine bottles, spirits and mixers, try the Madison Superior Cabinet by Bontempi Casa. The striking design features numerous compartments that will impress guests when entertaining, and allow you to hide the clutter away when not in use.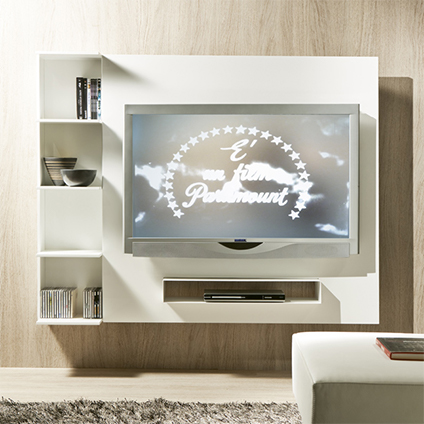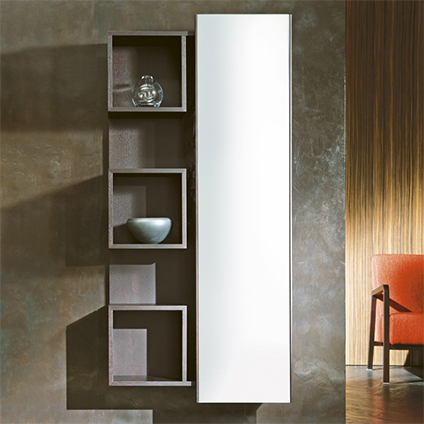 Pictured above: Ghost TV Unit and Welcome Mirrored Cupboard by Pacini Cappellini
Alternatively, one way of keeping your home looking streamlined is by making the most of the space behind your furniture and investing in multifunctional pieces. Designs such as the Ghost TV Unit or the Welcome Mirrored Cupboard, both by Pacini Cappellini, feature ingenious hidden storage solutions that catch one unaware but keep your space looking sleek and stylish.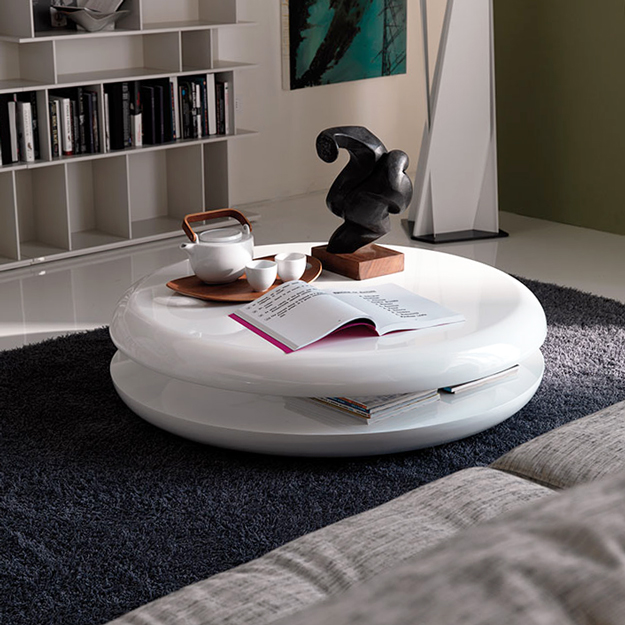 Pictured above: Yoyo Coffee Table by Cattelan Italia
If you know you're prone to leaving items lying around in the living room, but want to make sure you still have easy access to it when needed, then Cattelan Italia's Yoyo Coffee Table is the ideal solution. It's two tiered disc-shaped design features a swivelling top, allowing you to store items in between, but keeps them out of sight when they're not in use.
Any of these stylish designs would help keep items out of sight and mind but within easy reach when needed - the only tough decision is, which one will you choose?