Statement Headboards
Sunday, 28 March 2021
We spend a lot of time finding both a bed and a mattress that will ensure our sleep is as comfortable as it can be, but what many of us don't realise is that our headboards can be equally as important — they've become quite a pivotal part of our bedroom.
We can rest up against them whilst we're watching TV, reading a book, or treating ourselves to breakfast in bed; while in the night they reduce drafts, and protect our heads from any unexpected bumps should we toss and turn.
So taking all that into account, it's important to consider what we need from our headboard, and of course what will compliment our decor.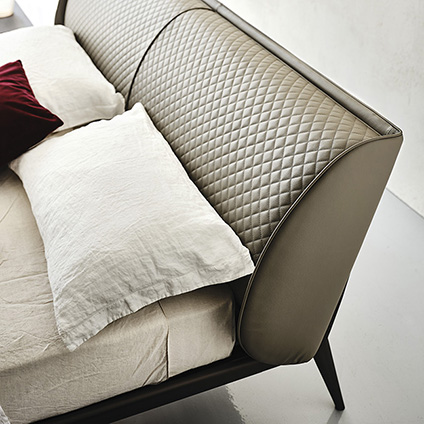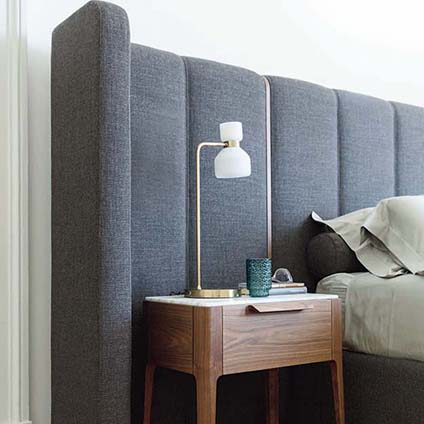 Pictured above: Ayrton Bed by Cattelan Italia and Aida Headboard by Porada
Take the Aida Headboard by Porada, it's stylish design features tailored vertical piping with contrasting Canaletto Walnut base and end profiles. It also comes in various sizes, one which comfortably runs parallel to the size of the bed, and another which wraps around the bed and extends out to also engulf two bedroom side tables, really allowing the headboard to become a strong focal point in the room.
For something equally as elegant yet a little less bold, the Ayrton Bed by Cattelan Italia features a curved quilted headboard in a selection of fabrics and leathers. Or why not explore the bohemian chic undertones of the Marlon Bed by Cattelan Italia with it's ruched upholstered headboard and wood-finish frame. The headboard appears to drape behind the frame, giving it a very relaxed and sophisticated feel.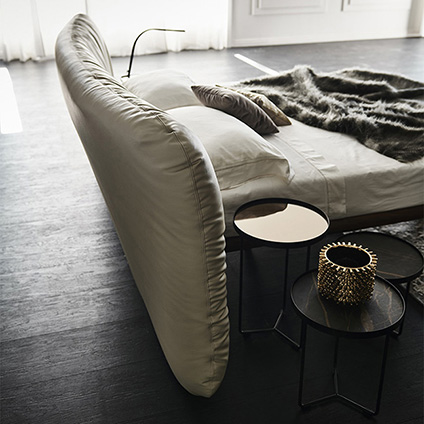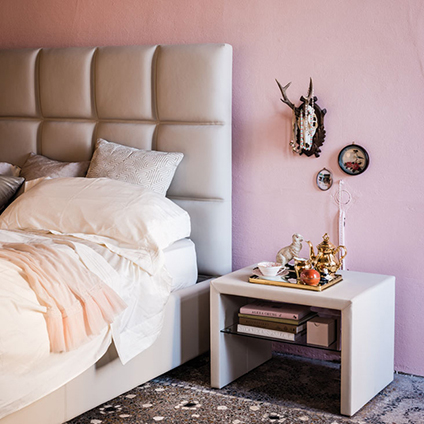 Pictured above: Marlon Bed and William Headboard by Cattelan Italia
If you want to really make a statement, you might consider a headboard that extends high above the bed, utilising the height of the room while showcasing its detail and design. The William Headboard by Cattelan Italia comes in a range of synthetic or real leathers and features vertical and horizontal grid stitching details. This headboard really pops visually, with its grid pattern simple yet bold and striking, allowing it both to pull focus and compliment when needed. Equally, the Enya Capitone Headboard by Porada can draw your eye, with its diamond pattern and buttons to compliment, along with an elegant wood frame. This headboard takes a more traditional design but has magnified its details, bringing it into a contemporary era.
Whether you're going for height and elegance, or simplicity and sophistication, ensure your headboard makes the statement you want it to.