Spice Colours
Sunday, 29 November 2020
Introducing warmth to the home can be achieved through methods beyond installing that new eco-friendly fireplace; colour is very effective at making a space feel warm and inviting. Spice colours like paprika and turmeric bring the heat with their golden yellow tones and burnt oranges, and work well by adding contrast in spaces of grey and white, while functioning as great base tones too.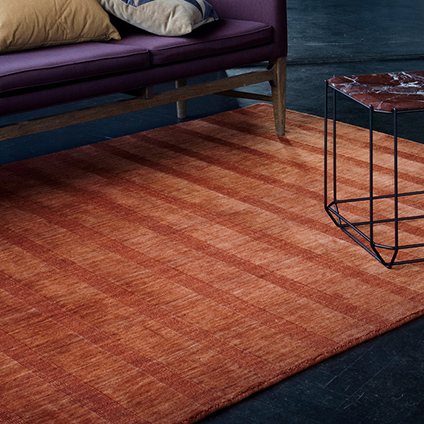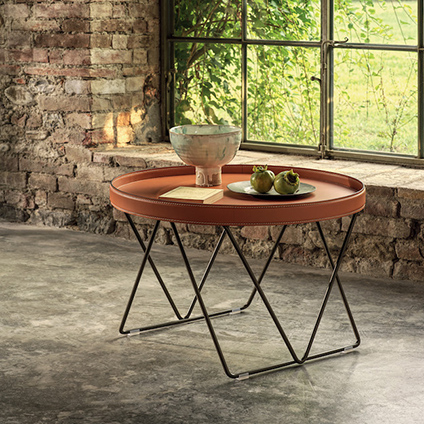 Pictured above: Lily by Fabula Living and Flexus by Bontempi Casa
Take the Lily Rug by Fabula in Oriental Red, its rich red tones lift up the floor space, inviting warmth from the ground up. This rug is great for pairing with more modular and industrial designs as a contrast against the vivid colour palette. There are other ways you can introduce this contrast — for instance, with the Flexus Coffee Table by Bontempi Casa. Its metal frame comes in a wide range of lacquered colours and tones such as gold and brass, and the glass or hide leather top has a host of options – consider Rust, Red or Russian for a pop of colour and warmth. This is a great example of how you can use your decor colour palette to pull focus, and bring your space a vibrant lift.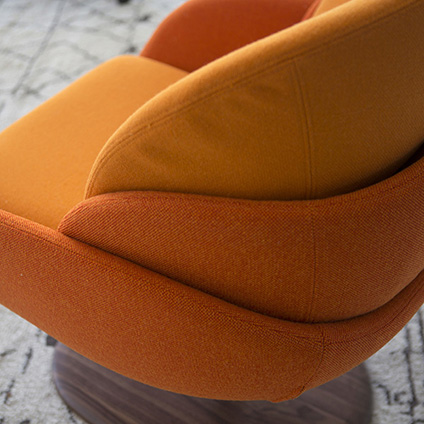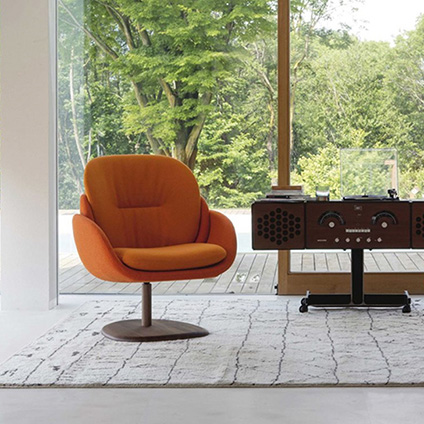 Pictured above: Opium by Porada
We personally love a feature armchair as we think this is a really contemporary way of introducing signature colours and tones into a space. Take the Opium Armchair by Porada which comes in a range of mixed spice tones such as paprika, turmeric, and cinnamon. The generous size of the chair ensures the colour really features in any space and extends its comforting invitation throughout the room.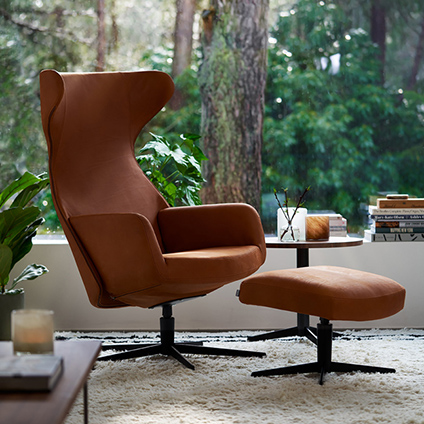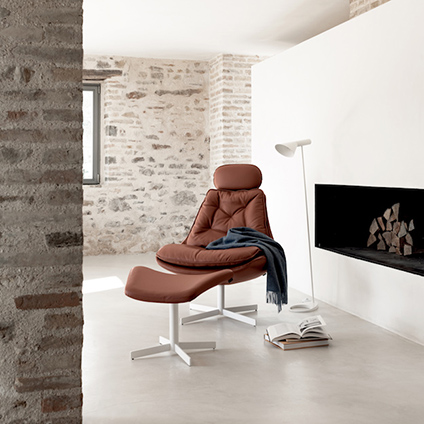 Pictured above: Isa Relax by Sits and Daya by Bontempi Casa
For chairs that really encourage relaxation, take a look at the Isa Relax Armchair by Sits or the Daya by Bontempi Casa, both of which come with an optional footrest and both are available in a wide range of bold and vibrant tones such as terracotta, sand, and mustard. By selecting a larger piece of furniture in a brighter signature colour, and then adding touches of the same colour around the room with the use of vases and ornaments etc, you can widen a space and give it a sense of refined style.
So with winter on the way, and many of us turning to ways to brighten up our interiors, why not introduce some warmth into your space by adding touches of spice — and journey to a warmer land all from the comfort of your own home.