Smoke and Mirrors
Friday, 21 August 2020
When looking at a room, it's often a great idea to consider a mirror to help enhance the style and texture of your interiors. It may seem like a strange consideration, but the right mirror can really enhance wall space and add even more style to your room design.
Take the Taxedo Mirror from Cattelan Italia; it comes in a variety of sizes, and the frame can be covered in synthetic or soft leather. Its sophisticated design will lend itself to many rooms, but we think the larger rectangular size would look great as a full length mirror in the bedroom.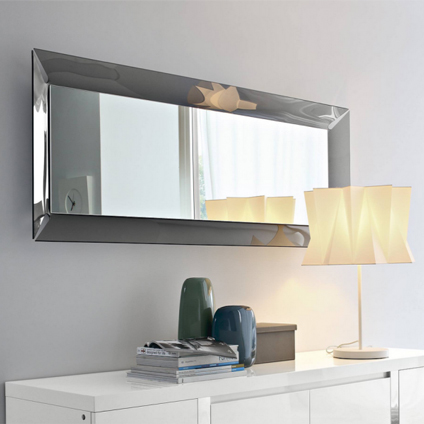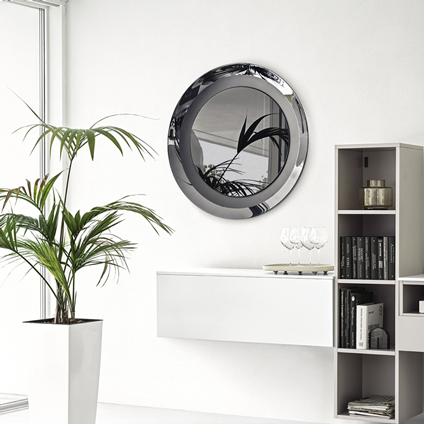 Pictured above: Pleasure and Surface Mirrors by Calligaris
If you want to really embrace the drama, then we recommend the Pleasure Mirror by Calligaris for its smoke grey mirrored frame option. Whilst you can opt for the mirrored effect, the smoke grey adds that bit of intrigue and depth to your design.
If you want to opt for something a bit more unconventional, then why not try different shapes? The Surface Mirror by Calligaris has an elegant curved frame and can be hung vertically or horizontally depending on the wall area you want to fill. The rounded or oval shapes can draw the eye and offer a break to the straight lines in an interior. If you really want to 'break the box' of a room, the Hawaii Mirror by Cattelan Italia has a striking pebble-inspired design and is available in a variety of sizes, giving you the option to select just one for a focal feature, or combine several to create a mirrored masterpiece. The mirror comes with a bevelled frame, and a wall bracket for fixing in different positions which allows even more flexibility when hanging and placing.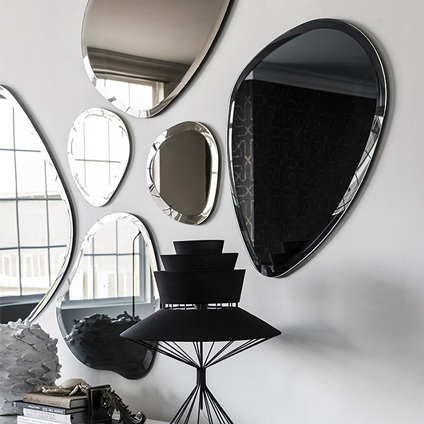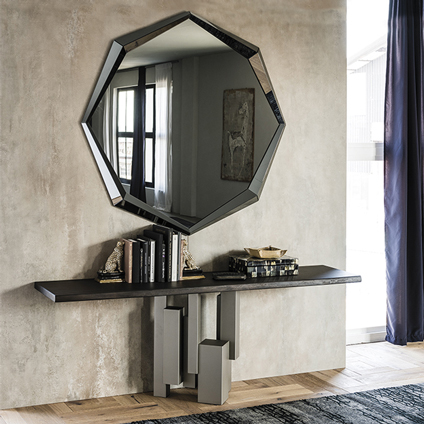 Pictured above: Hawaii and Emerald Mirrors by Cattelan Italia
The shape of a mirror can really push or pull focus, and we think the Emerald Mirror by Cattelan Italia can do both. With an angular frame which is available in mirrored smoke grey, it not only stands out as a key feature on any wall, but it also compliments and flows with the visual lines of a room. So whether your mirror is there to stand out, or sit quietly, make sure you consider the beauty of a smoke grey frame for added depth and design.