Smart space saving
Friday, 19 December 2014
Smart space saving
Making the most of a smaller space can be tricky, it can sometimes feel cluttered or busy. Calligaris have come up with some simple and stylish furniture that will make the most out of smaller spaces but don't take over.
For extra storage we love the Calligaris Spacebox, this nifty piece has various sized compartments for storage, a shelf on top and a fold out bar for dining or that extra working space. The Spacebox is only 14cm deep when the top is folded down and popular for that extra kitchen space or as a work desk for home office, crafting or the bedroom. The Quadro fold out bar is a great alternative for the extra work space and shelf without the storage and is also only 14cm deep when folded down. For that kitchen table that doesn't take over the kitchen, the Calligaris Planet is another popular choice, a circular table 90cm or 120cm in diameter with a central base. Available in Gloss White lacquered wood or glass, the round planet has no dominating corners and the central column base gives an air of space around it, unlike four legs which can be intrusive in a smaller space.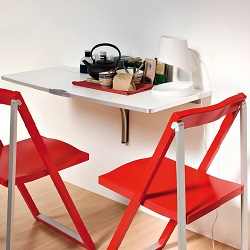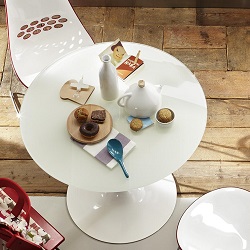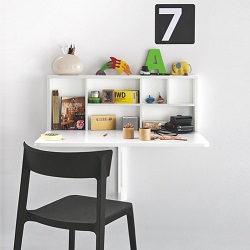 Seating can also cause complications in a smaller space, the problem of where to put them when not in use, Calligaris also have a solution for this problem. Calligaris folding chairs fold down very flat and even have hooks available for storage. The Calligaris Skip comes with a wooden seat and a wood and aluminium frame, comes in seven different colours including Wood and Lacquer finishes and folds down to just 5cm. Also in the range is the Olivia folding chair available in three wood finish finishes and folds down to just 4cm. Both are available with compatible hooks in Satin finished steel.
Based in Tunbridge Wells, Lime Modern Living prides itself on a contemporary collection that includes the very best in design and innovation to transform the home into a fresh space infused with creativity.