Simple Tricks to Brighten Your Space
Sunday, 30 May 2021
With summer now upon us, many of us are embracing the lighter and brighter longer days, and it seems only fitting that we bring this into our home spaces too. You don't have to rush out and install skylights and bay windows — there are some simple changes you can make to let your interiors soak up the sunshine.
The simplest of tricks is white paint, and whilst this seems a bit of a given, it's a trick that most people forget. White reflects all wavelengths of light, meaning it will bounce light around more than any other colour. If you didn't want to repaint your entire room, perhaps consider painting walls opposite windows to really capture as much light as possible.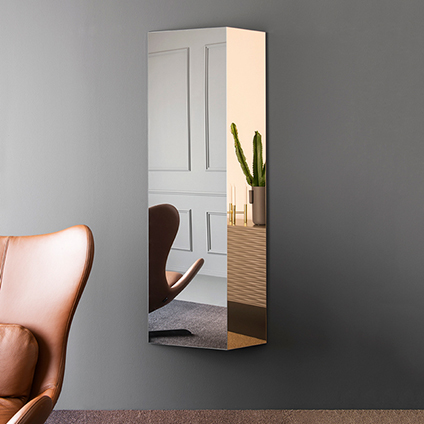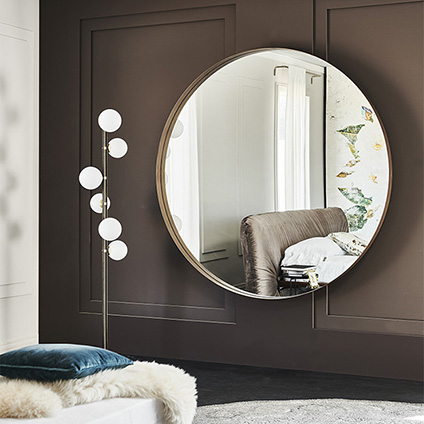 Pictured above: Viewpoints by Calligaris and Wish Magnum by Cattelan Italia
You can explore introducing blinds instead of curtains, or bring out more metallic and crystal home accessories — as all these items can cast light around a room long enough for you to soak it up.
Another clever way of bouncing light around the room is strategic usage of mirrors. Similarly to the white paint trick, mirrors will reflect the light around your space, so if you place them directly opposite windows and openings that let light in, you are expanding your space quite noticeably.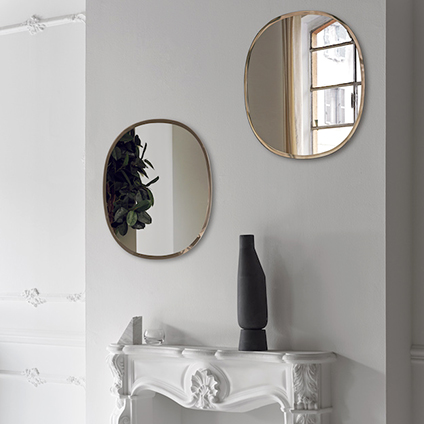 Pictured above: Lune by Calligaris and Renoir by Bontempi Casa
There are many different shapes and sizes of mirrors that all provide you with different opportunities to open up your space. Take the Viewpoints Mirror by Calligaris; its duo angles allow you to reflect light in different ways and it can be hung portrait or landscape, giving you the freedom to really utilise this in the best way for your space. Or for a well-rounded light well, take a look at the Wish Magnum Mirror by Cattelan Italia or the Lune Mirror by Calligaris, both spherical shaped designs will cast light evenly around your room and break up some of the linear lines you may have. Alternatively the Renoir Mirror by Bontempi Casa adds a naturalistic feel with its choice of subtly irregular shapes, and is ideal for slightly smaller spaces.
There are lots of simple methods you can incorporate, so have a play with light in your own spaces; you'll be surprised at what you can do with a few simple considerations.