Sculptural Seating
Tuesday, 26 April 2022
Soft, sculptural forms lend themselves as a point of difference in an otherwise linear space, and we've seen this trend really take shape in dining room chairs recently. A staple design in a traditionally formal setting, now dining chairs can sculpt and carve organic shapes, making for a more creative dining experience.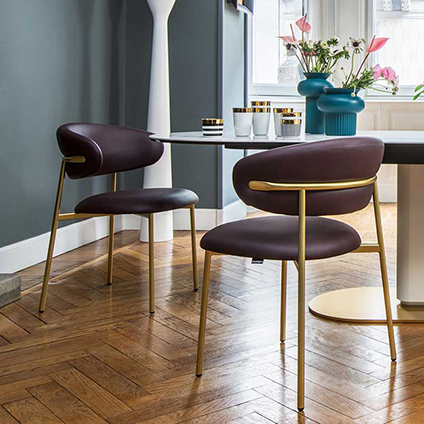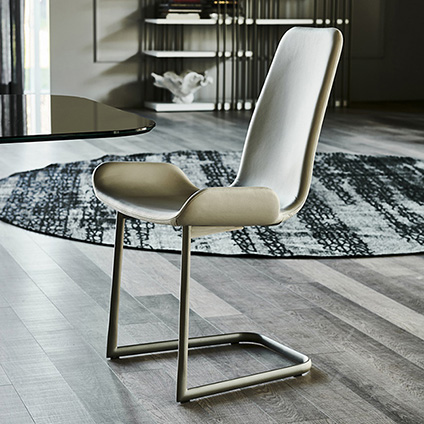 Pictured above: Oleandro by Calligaris and Flamingo by Cattelan Italia
Take the Oleandro Chair by Calligaris with its rounded backrest and comfortable padded seat, this smooth frame allows you to break up those straight lines and elegantly introduce more fluid lines into your space. Or the stylish Flamingo Chair by Cattelan Italia which features a striking cantilever frame and 'wing' shaped seat-sides. This design has an upholstered seat and slender backrest available in a wide range of fabrics and finishes.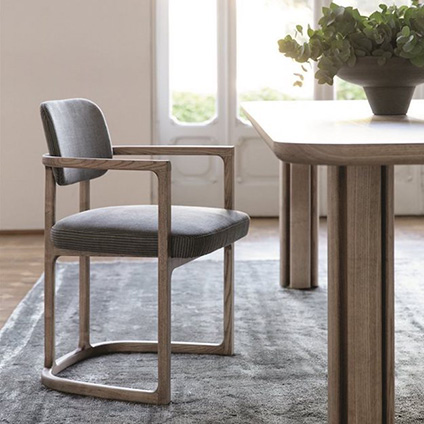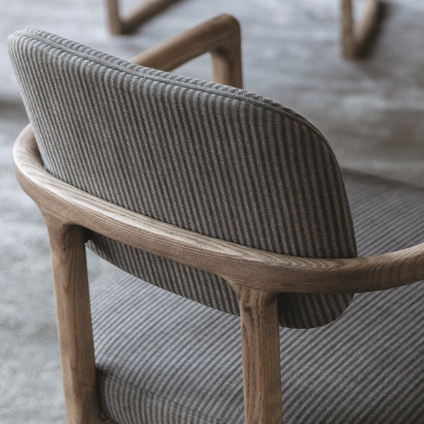 Pictured above: Serena by Porada
If you are looking for something a bit more traditional in design, the Serena Chair by Porada gives you that initial comfort of a familiar, tried and tested, timeless design, but with a contemporary twist. The traditional linear frame has been given a soft curve at the back of the base thus allowing a gentle introduction to a more modern trend.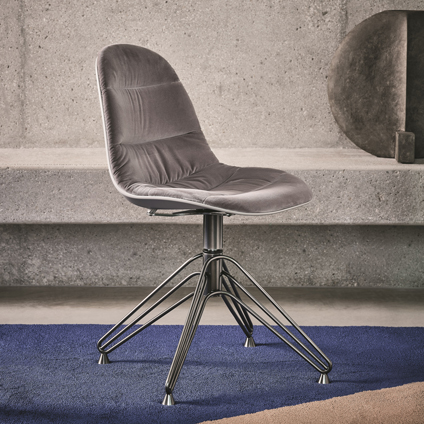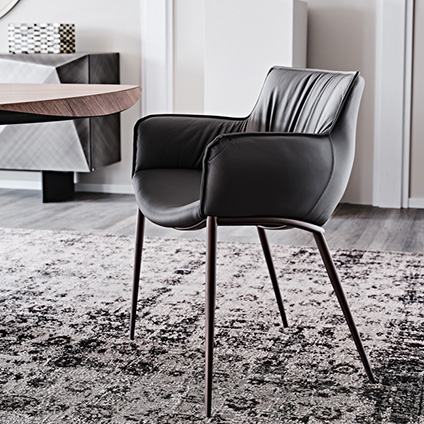 Pictured above: Mood Upholstered Spider Leg by Bontempi Casa and Rhonda by Cattelan ItaIia
For a statement look, the Mood Upholstered Spider Leg Chair by Bontempi Casa can be selected with a lacquered decorative 'Eiffel' style frame that swivels for convenience. The legs support a polypropylene outer shell in a choice of colour, contrasted with a plush upholstered seat and backrest that gently curves and hugs and is available in an array of finishes. Equally as bold but with a completely different feel, the Rhonda Chair by Cattelan Italia is an inviting dining room chair with stylised 'soft' aesthetic. Featuring a sleek metal frame that supports a padded leather seat, backrests, and armrests, complete with an extra degree of curve for added style.
Breaking up your otherwise traditional and linear interiors allows you to play with new shapes and dimensions, opening up your space to new inspirations — so pull up a chair and consider a more sculptural approach to your dining experience.