Revisiting the Seventies at Home
Tuesday, 5 March 2019
History certainly has a habit of repeating itself. Marked as a significant era of political and social turmoil, Britain in the late Seventies represents an uncanny resemblance to the tensions and uncertainty of the present social climate in 2019.
As a method of seeking solace, the home has become a place of refuge sparking a strong interest in decorating with forms and hues that inspire both personal comfort and encouragement. There is a vivid reinterpretation of Seventies-style running throughout current trends with three simple elements that can add a modern, sophisticated twist.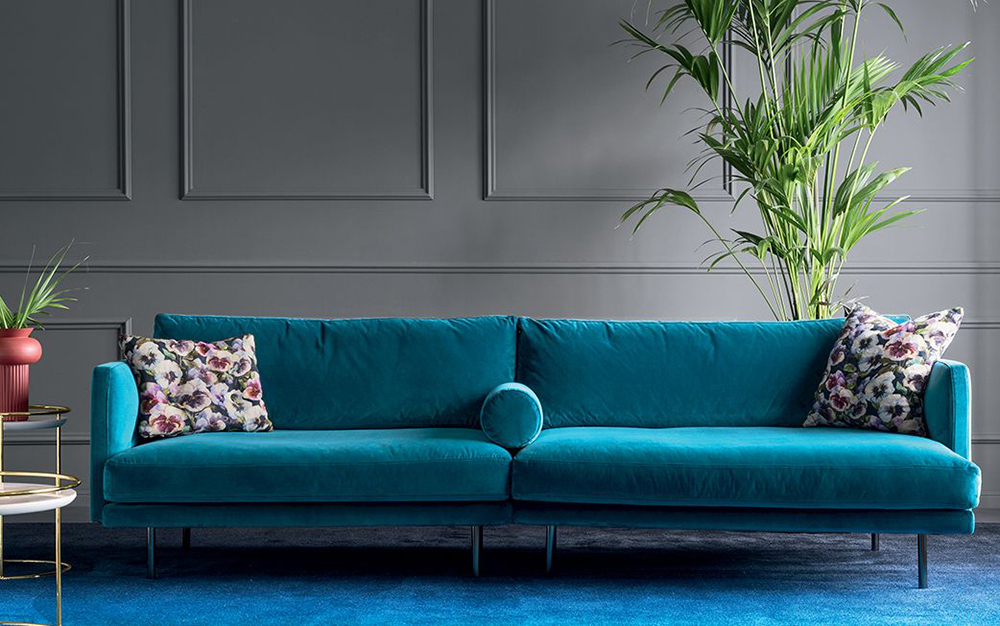 As pictured above: The Calligaris Mies sofa from Lime Modern Living
From a psychological level, colour can create a welcoming, unified space. Taking an architectural approach with colour blocking, the Calligaris Mies Sofa showcases a saturated palette reminiscent of this retro period. Terracotta, teal and turmeric to spicy mustard hues have been highlighted by brands such as Dulux in 2019 for their optimistic and reassuring quality. Pair such colours with eco-friendly wood or cane-finished furniture to amplify a luxurious setting with a Bohemian-inspired undercurrent.
Curvaceous sofas and lozenger-style shapes lend a soothing simplicity. Round tables and accessories such as the Porada Timothy Mirror are deliberately devoid of harsh angles, opposing a serious tone and subconsciously promoting a playfulness in the home.
Classic and clarifying, chrome finishes are substituting bronze and brass as a cool futuristic accent. Use sparingly as detail in lighting or elegant dining chairs to illuminate a subtle sophistication amidst this vibrant trend.