Refreshing Seasonal Fragrances
Wednesday, 31 July 2019
Although we tend to spend more time outdoors in the summer, it can be refreshing to take in the fragrance of summer in your own home too. And what with the health benefits of essential oils, there's no better reason to invest in a new diffuser that will spread these scents around your house, taking you back to childhood memories of sandy shores and salty air.
As well as bringing a beautiful aroma to a room, essential oils have been found to promote restful sleep, boost energy levels, mitigate negative emotions, relieve stress and even help balance our hormones. And one of the best ways to spread essential oils around your home is via a diffuser.
Diffusers are a natural and safer alternative than air fresheners, especially if you want to take a more active role in your own health. They can fill a room with the natural fragrance from oils, freshening up your home while promoting overall wellness.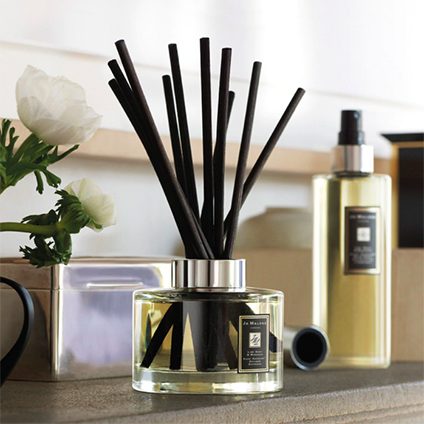 As pictured above: Explore the new range of fragrances at Jo Malone and bring a taste of summer into your home
Jo Malone has a range of new fragrances to boost that summer feeling. Try Lime Basil & Mandarin for a zesty scent that is reminiscent of a Caribbean breeze. Escape to the windswept shores of the UK coastline with Wood Sage & Sea Salt or imagine you are exploring an English County Garden with Red Roses' poetic essence.
Or you could take in the soft, romantic fragrance of Willow Song by Noble Isle. Known as Britain in a Bottle – the water lily and willow notes are sourced from the medieval town of Lavenham. Let the whimsical scents diffuse through your rooms, inducing a relaxing ambience for you to unwind this summer.