Porada's Latest Collection
Saturday, 9 January 2016
The Porada News collection is filled with new innovative designs with distinct visual appeal. Throughout this collection it is obvious that practicality has been incorporated in the designs, creating timeless modern classics. We have selected our top 5 products from the News collection that will add a touch of classic to your space!
The Ziggy collection features the perfect example of a stylish contemporary console table with its solid Canaletto Wood frame, there is ample space to be creative by adding a luxurious marble top or distinctive wood frame. Whether you're looking for a console, dining or coffee table to add elegance to a room, this stunning collection would be the perfect centre piece for any living space.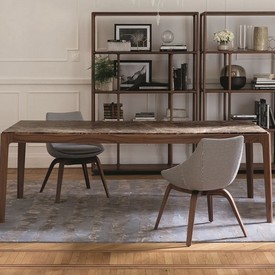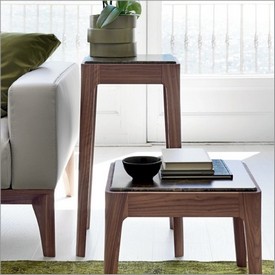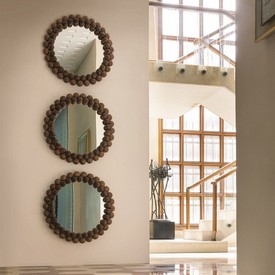 Left to right: Ziggy Table, Ziggy Coffee Table, Pearl Mirror
Another timeless addition to the News Collection is the Penelope Chair, this beautifully shaped tub-style seat hugs the body offering ultimate relaxation within a dining environment. The vast range of fabrics on offer such combined with the solid Canaletto Wood frame make this chair perfect for anyone looking to add that unique contemporary touch to their home.
Mirrors are an endlessley useful accessory, adding depth to space and reflect light. The Pearl Mirror will draw attention to any living space, with its unique frame made from 60 wooden spheres of solid Canaletto Walnut - the perfect addition to any room that needs brightening up.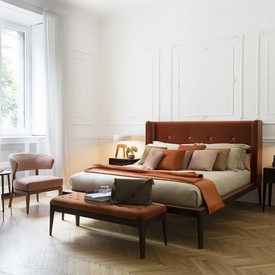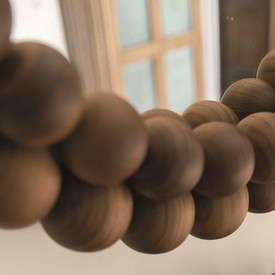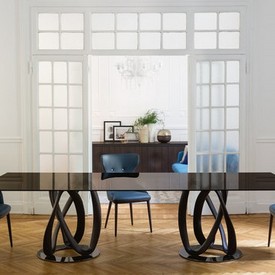 Left to right: Webby Bench with Ziggy Bed (coming soon online), Pearl Mirror, Inifnity Table
The Webby is a brilliant vibrant design. Available as a bench, stool or pouf this comfortable deep padded seat can be upholstered in a range of fabrics and is supported by elegant tapered legs. This unique seat would stand proudly in any room and is ideal for anyone wanting to add a splash of colour into their living space.
Finally, the Infinity table is unique to Porada and is a superb example of Porada's style and dedicated craftsmanship with its handcrafted walnut base. Now available in a rage of glasses such as smoked, clear or frosted backcoated black, this table is a brilliant focal point for any room and will bring timeless Italian design into your home.