Playing with light
Saturday, 27 December 2014
Playing with light
Sparkling transparency is still on trend for 2015, an effective way to open up space, create light and inject a little demure fun into a dining space. Chairs can, in a darker room, act as a barrier between available light and the dining table, they can dominate a space as there are often so many of them. Transparent pieces refract light back into the room, creating a little sparkle without dominating the eye line, they allow light to pass through and therefore do not enclose the dining space. Calligaris and Bontempi Casa have created some beautiful dining chairs and transparent hues that will open up, enhance and add a little fun to the dining table.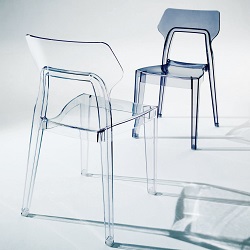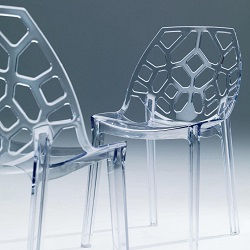 The Calligaris Parisienne chair is a popular contemporary take on a classic, in polycarbonate this chair available in six transparent hues including the ever popular Smoke, the striking Amber or the stunning Aubergine. The Bloom chair, also by Calligaris, is a curvaceous bucket chair available with either coloured steel legs with a flash of colour around a clear transparent shell or wood with a transparent block coloured shell. The Bontempi Casa Spider chair is a bewitching, geometric patterned chair in transparent or smoke grey. The Yoga, also by Bontempi Casa, is a simple yet effective take on a classic design. The smooth seat is available in various transparent colours and the frame in satin, chrome or black lacquer. The popular Calligaris L'eau chair has a unique rippled effect, available in five transparent colours and a choice of satin or chrome legs.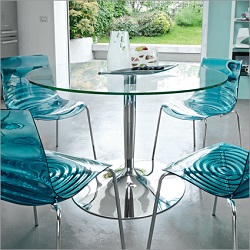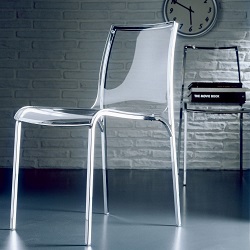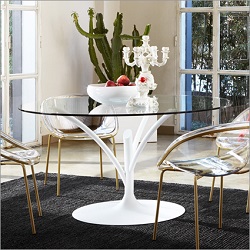 ​
Based in Tunbridge Wells, Lime Modern Living prides itself on a contemporary collection that includes the very best in design and innovation to transform the home into a fresh space infused with creativity.