Picnicware for Keeps
Saturday, 21 August 2021
With only a few weeks left before Autumn sets in, we might try to get a few more picnics in before the leaves cover the grass. We've gathered together some of our favourite picnic items that will have the rest of the park in awe — long lasting designs that we can reuse over and over.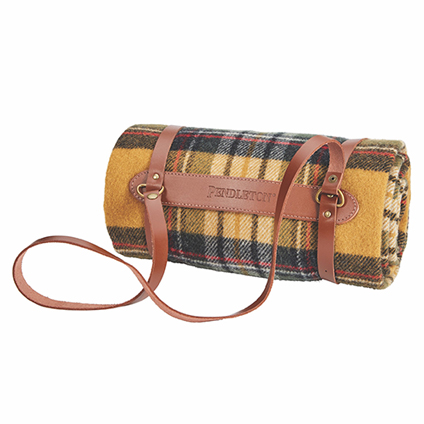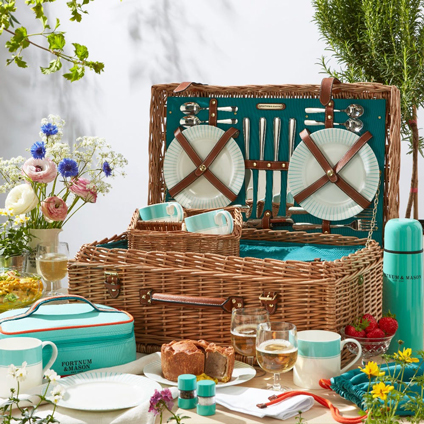 Pictured above: Motor Robe by Pendleton and Stripe Picnic Hamper for Four from Fortnum and Mason
First, you need a durable yet soft picnic blanket to ensure you are comfortable on the ground. The Motor Robe from Pendleton has a convenient carrying strap and can cleverly fold and fasten in on itself for ease of use. Made of wool and available in a choice of colours, the blanket is warm and thick giving you a great base to sit on.
A great hamper is an essential part of your picnicware and should organise all your dining needs from cutlery to crockery and cups — with space for food! We really like the Stripe Picnic Hamper for Four from Fortnum and Mason because of its elegance and functionality. Featuring bone china mugs, plates, wine glasses, cutlery, a drawstring bag, freezable wine holder, insulated flask, cotton napkins, a corkscrew, and even miniature salt and pepper mills.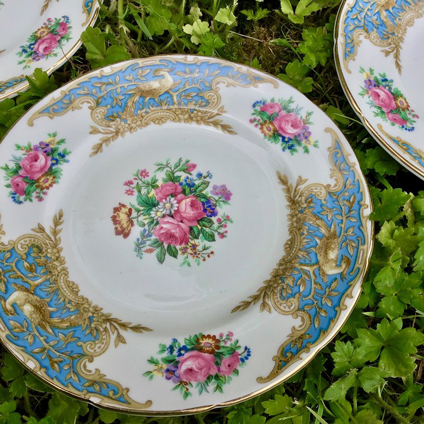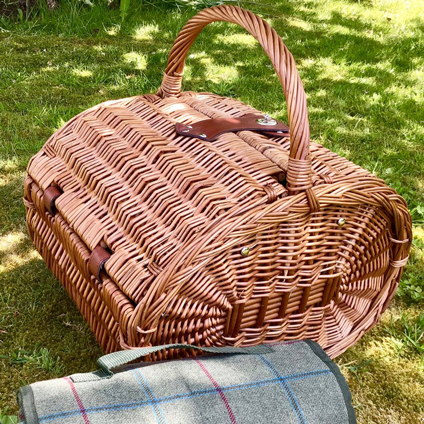 Pictured above: Downton Hamper by the Vintage Hamper Company
For a hamper to cherish, The Vintage Hamper Company offer a wide selection for gatherings large or small, featuring traditional wicker basket designs complemented by handpicked vintage china and proper napkins. We've fallen for the oval Downton; top-opening and tweed lined with a matching cooler bag, and such a pleasing shape.
For situations where you need extra cutlery, we recommend keeping a lightweight bamboo set to hand like this one from Bambaw in a handy roll-up wrap.
Whether it's an impromptu venture out with wine and cheese, or a planned lunch out with all the trimmings, make sure you picnic in style.