Paint the Town Green with Eco-Friendly Finishes
Saturday, 23 May 2020
The importance of taking care of our planet is greater than ever before, which is why many of us are more considerate when making purchases nowadays. And when it comes to your home that doesn't just mean energy-saving lightbulbs, smart meters and solar panels - it can also mean considering your interior wall finishes.
Eco-friendly paint is growing in popularity and there are many varieties available on the market, but when it comes to choosing, how do you know whether you've made the most informative choice? Start by looking at the ingredients. To put your mind at ease, each brand should offer details of what actually goes into each tin. This may be displayed on the paint pot, provided on the website or should be available upon request from the company.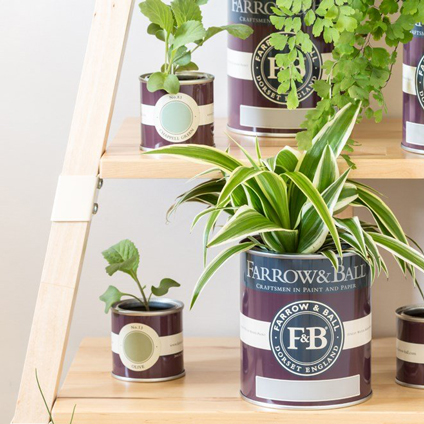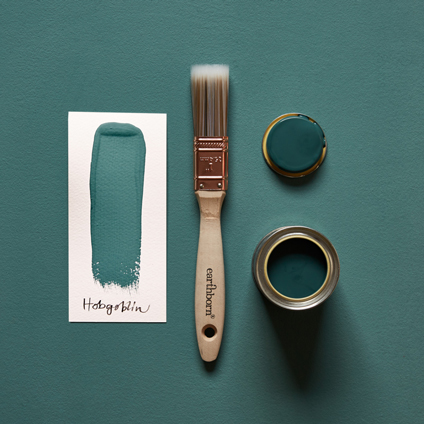 Pictured above: Farrow & Ball were one of the first companies to change its environmental practices. Earthborn's pots feature a full list of ingredients.
Next it's worth doing some homework on the manufacturer and taking into consideration their carbon footprint and sustainability. If the way the paint or packaging is manufactured has a detrimental impact on the environment, then it may not be the right choice for you. Brands such as Farrow & Ball aim to reduce the environmental impact of day-to-day operations with responsible practices without compromising on quality and they were the first in the industry to move to an entirely water-based range. Little Greene also actively source from suppliers who can match their commitment to local industries and their recyclable paint tins are made using over 50 per cent recycled steel with sustainably-sourced labels.
Finally, as eco-friendly paints are made using only natural ingredients as opposed to traditional ones that contain plastic, they should be breathable and VOC (volatile organic compound) levels should comply with government regulations. Unlike traditional paints, a breathable one will prevent the air from becoming trapped and as a result will reduce the chance of mould developing, while a low VOC level paint will not contain as many chemicals or gases that wreak havoc on your health. It is worth noting though, that VOC is an issue constantly under discussion, as a low-level VOC paint may only just meet government regulations, whereas levels could be much lower. Due to the use of sustainable vegetable oils, Little Greene's water-based paint has an extremely low level of VOC and Earthborn's products are also free from oils and acrylics with a full list of ingredients clearly listed on its pots.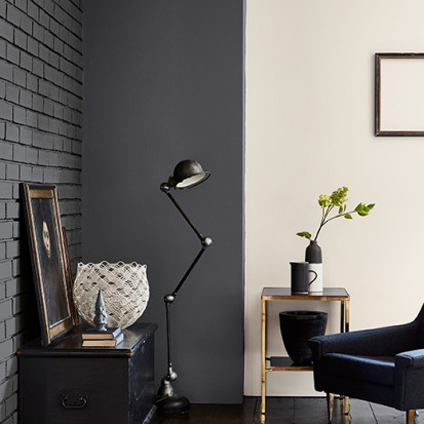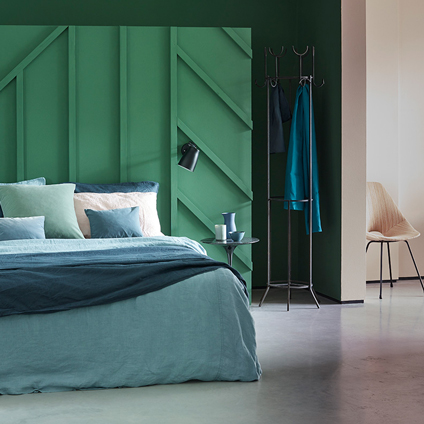 Pictured above: 'Scree' and 'Slaked Lime' from Little Greene and 'Hobby Wood' from Earthborn
The good news is, long gone are the days when decorating was only carried out in the summer when one could throw open all the windows. And this once niche market is slowly becoming a more common choice with a vast selection of environmentally-friendly paints available, both online and in the large DIY shops. All that's left to decide is which colour to choose – maybe it's time to go green?