Outdoor Suspension Lights
Saturday, 16 May 2020
As we enter the summer months, we begin to prolong the time we spend in the garden, enjoying barbecues or late evening chats with friends or family. Lighting design brand
Foscarini
offer many outdoor suspension lights to keep you going until late at night.
Pictured above: Twiggy Grid and Uto by Foscarini
The Twiggy Grid is a classic cylindrical design but comprised of a myriad of crossed strips. In either cool white or bold red, it's great for a modern outdoor space. Twiggy Grid is also available as an outdoor floor lamp, looking doubly striking when paired together.
The Uto features an elongated cone in a rubber-like outer that extends to cover the suspension wire, giving it an almost futuristic feel. Available in three colours and emitting a warm glow, Uto is equally stylish suspended alone or grouped at mixed lengths for an otherworldly look.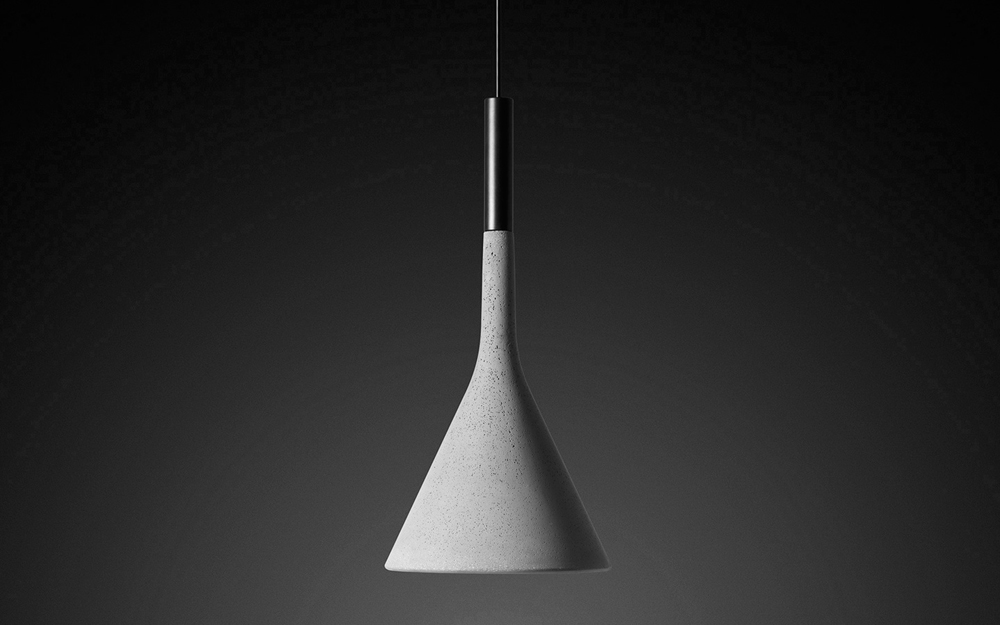 Pictured above: Aplomb by Foscarini
The Aplomb is a perfect subtle accent light. In a smooth concrete finish, an industrial aesthetic and versatile nature are balanced perfectly within its simple cone design. Aplomb is available in three earthy colours to easily compliment most outdoor spaces. With Aplomb designs available for indoor use too, it's an ideal choice for extending a lighting look from one's kitchen and out to a terrace.