Outdoor Accessories That Can Make All the Difference
Wednesday, 1 July 2020
Summer season is upon us, and many of us have turned to our gardens as places to socialise whilst ensuring we maintain correct social distancing. We may have the BBQ, the seating, even the table and chairs, but sometimes it's the accessories that can make all the difference. Check out our top Cane-line accessory selections to make your summer get together, one to remember.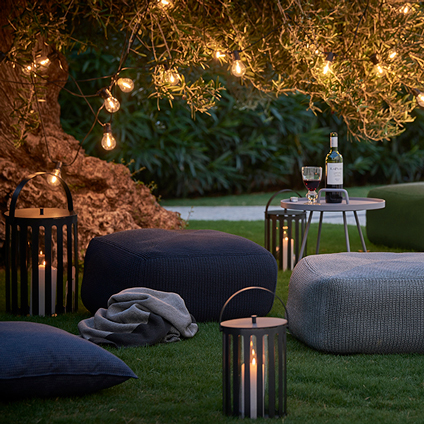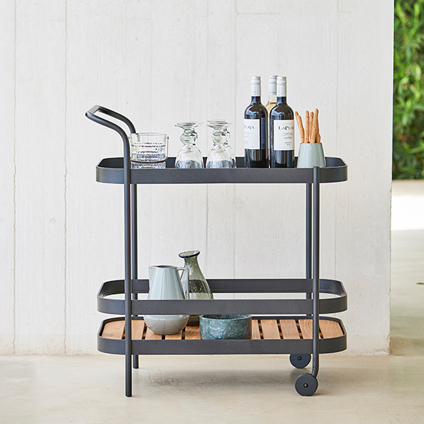 Pictured above: Divine Footstool with Lighttube Lantern, and Roll Bar Trolley, all by Cane-line
If you're planning on spending quite a bit of time outside, you may want to take a load off your feet. The Divine Footstool is hand-crocheted and features a foam core that dries quickly when exposed to moisture. Available in a variety of contemporary colours to compliment any outdoor space.
Drinks are an integral part of any get-together, so why not serve them in style with the fun and functional Roll Bar Trolley. This weather resistant trolley features two tray-inspired shelves and even has a handle and wheels for easy movement. We think your guests will be so impressed when you roll this out.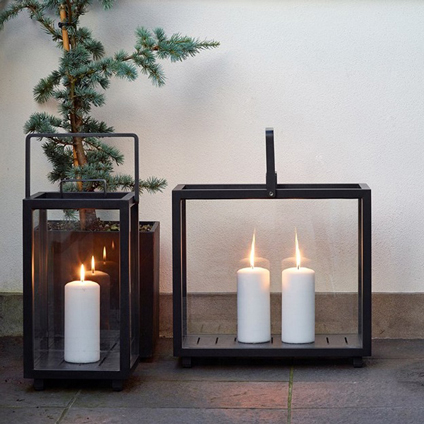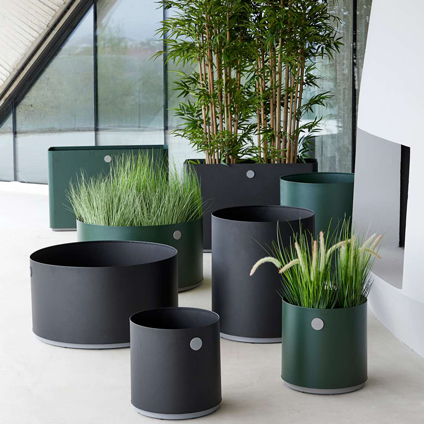 Pictured above: Lighthouse Lantern and Grow Plant Container
As the sun goes down, it may often feel a little chilly, but why not create some atmosphere and warmth with some lanterns? Take the Lighthouse Lantern - the transparent glass panels and square design allow it to cast light far and wide, all whilst keeping your candles flickering safely inside. Or how about the Lighttube Lantern, offering an alternate open and closed design that infuses a warm stylised glow.
And let's not forget our plants, traditionally the lifeblood of our outdoor space - why not showcase in coordinated pots to extend a sleek design aesthetic even further? The Grow Plant Containers are generous and stylish, offering the perfect contemporary touches to your greenery. Available in several colours that blend seamlessly into most outdoor spaces.