Open Shelving
Sunday, 13 September 2020
Gone are the days when we used shelves solely for housing our possessions - we are now seeing open shelving used as an extension of our decor details and embellishments. There's a golden rule with visual appeal that if you create space around something, it makes it seem more important and of greater value. With this rule in mind, it's not surprising that we find open shelving becoming a firm favourite for interior designers across the globe.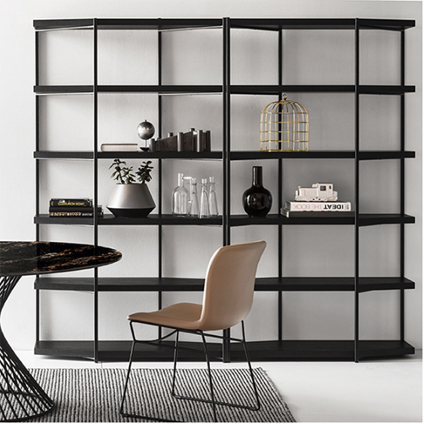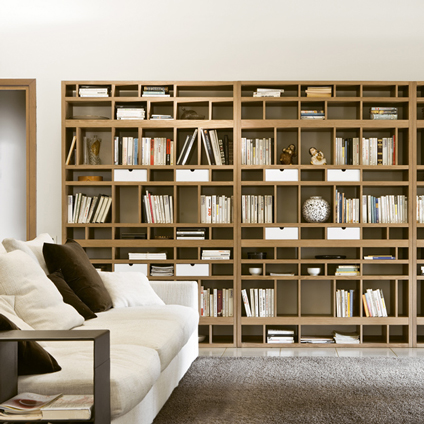 Pictured above: Hangar Bookcase by Calligaris and Babele Bookcase by Pacini Cappellini
The Hangar Bookcase by Calligaris is a contemporary design which highlights how far shelving has come with its designs. Although the design is minimalistic, it creates enough space to carve out your wall and section it off to create great focal features with the ability to safely store your personal possessions. Another great example of this is the Babele Bookcase by Pacini Cappellini which has the same minimalistic feel but has the option of adding in drawers to hide away clutter. The shelving in various sizes also allows you to play with depths and dimensions to really create a unique space for your items.
If you prefer a more classic look and feel, the Biblo Bookcase by Porada has a simple design elevated with a smooth rounded-off frame finish. Its mid-century styling allows you to play with composition within a traditional bookcase shape, while you effortlessly dress your wall space.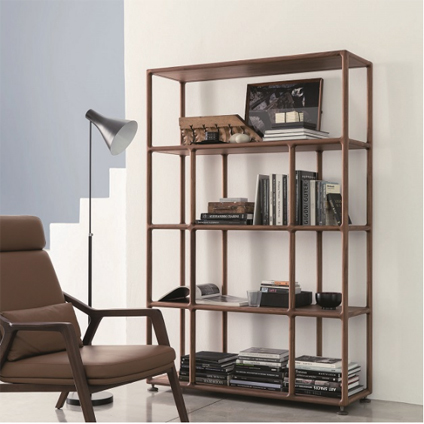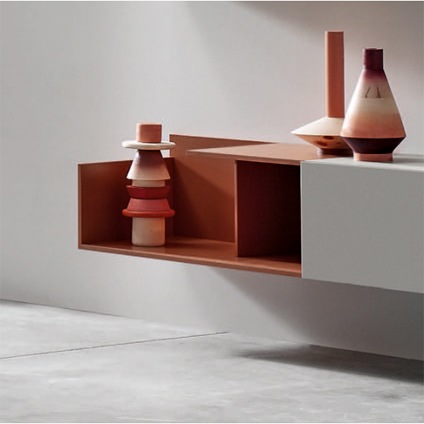 Pictured above: Biblo Bookcase by Porada and Edge Shelf by Lime Label Creativ
If you are looking for something a little bolder in style, the Edge Shelf by Lime Label Creativ sits comfortably among unique and contemporary decor. The stylish design in a choice of sizes to mix and match has one end open and one enclosed, creating great display storage for statement objects.
The next time you consider your storage, take a look at open shelving as a great way of maintaining wall space, whilst creating dimensions and depth with compositions of feature items and personal effects.