On Trend Tiling
Monday, 19 June 2017
Quintessential for Kitchens and Bathrooms, the practicality of tiling has been displaced in favour of the creative possibilities it can present around the home.
Geometric tiles in the form of hexagonal and triangular shapes are hugely popular right now alongside current colour trends such as rustic terracotta hues. With texture set to remain a key theme this year, tiling can be an alternative solution for innovative wall and floor applications across the home.
Leaders in the production of glazed ceramic and porcelain tiles, Italian Iris Ceramica's collaboration with the Diesel Living presents an edgy collection of fashionable tiling options inspired by varying textures such as leather, concrete and glass.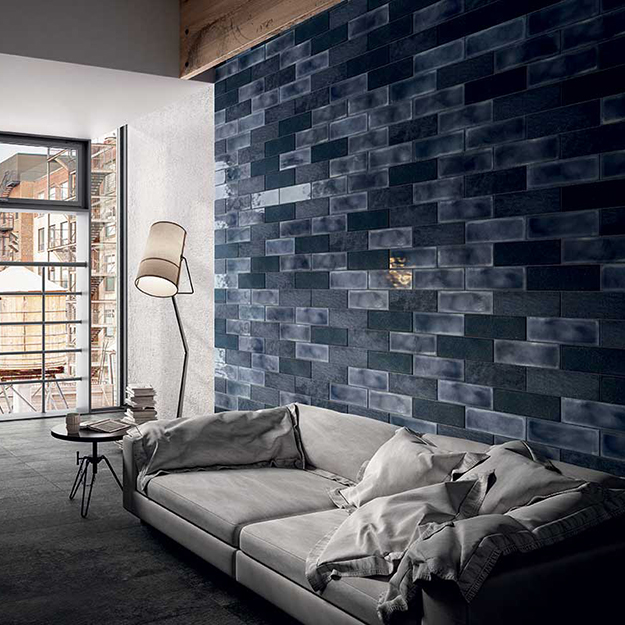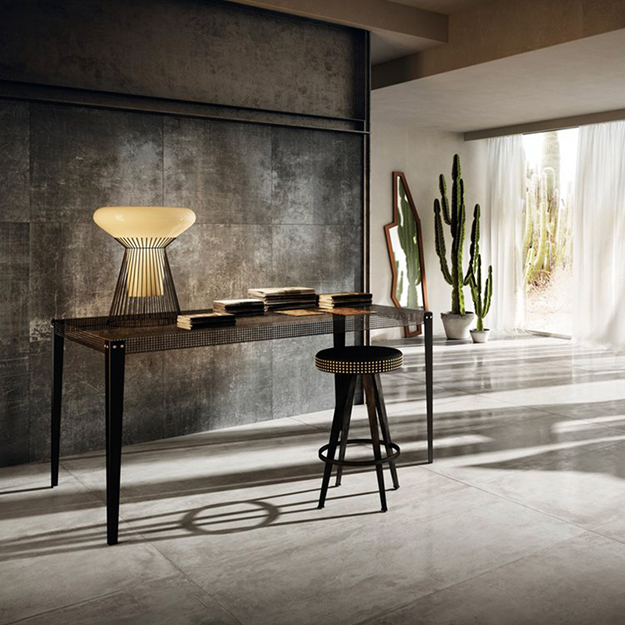 As Picture Above From Left to Right: Diesel Iris Ceramica Camp & Grunge Concrete Collection, Diesel Foscarini Metafisica Table Lamp
Transposing textile elements such as Gloss, Tarpaulin and Canvas the Camp Collection deploys classic metro style tiling. These variations of texture and rich dark colours can be combined effectively in a 'Split Face' style to create an architectural feature wall which promotes depth and tactility.
Enigmatic and raw, concrete tiling naturally blurs the lines between the indoors and outdoors. Large scale dark grey tiles from the Grunge Concrete Collection offer a unique alternative to painted walls, creating an industrial feel such finishes will work well in rooms where natural light is plentiful.
Contrast with glossy off white tiles as flooring and stylish accessories such as the Diesel Foscarini Metafisica Table Lamp to create a glamorous urban sanctuary.