New Year, New Mattress
Sunday, 30 December 2018
Understanding the impact sleep has on our lives is rapidly changing the way we shop for mattresses. In-store purchases are decreasing and The National Bed Federation recently revealed online sales have grown from 2-5 per cent, with further projected growth of up to 20 per cent over the next two years.
Offering speedy home delivery and lengthy free trials, online bed-in-a-box companies make purchasing increasingly convenient. Though more consumers are willing to buy before they try, if you plan to start the New Year on a fresh mattress, consider your sleeping habits and key styles on the market to determine what is right for you.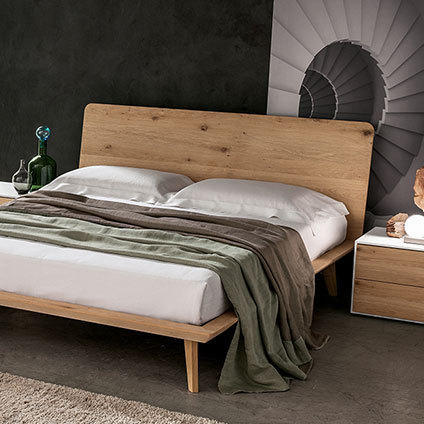 As pictured above: Complement your new mattress with the stylish Scandi Bed from Lime Modern Living
Promoting the benefits of memory foam, online retailers typically offer this soft-to-medium variation. Suited to side and stomach sleepers, it provides contouring as it presses into the shape of your body with the ability to morph back to its original form. Resisting a tendency to sleep hot, Eve has developed an advanced three-layer formula that is 30 times more breathable for a cool night's sleep.
Giving greater variety, in-store browsing currently remains a sole source of research. Traditional innerspring mattresses focus highly on support featuring a coil formation that creates bounciness and a firm finish. Cheaper than foam versions, they are often less durable yet are widely available in stores so you can try out beforehand.
Combining spring and memory foam Hybrid mattresses are preferred as the ultimate one-size-fits. Simba's popular hybrid is 'designed to fit you' by responding individually to each sleeper. Despite being an online brand, this flexible creation is also available at selected UK stores, so you can try before you buy to see if it really does offer the required level of support and comfort you need for the perfect night's sleep.