Mixed Metals
Sunday, 20 December 2020
Whilst the trend of mixing metals may not be new, it seems not to be going anywhere, and if anything appears to be used more and more. From contemporary restaurants to 5-star hotels, the use of mixed metals is seen everywhere and can really create a striking and bold statement.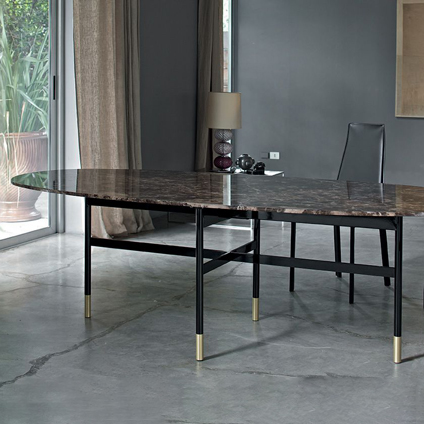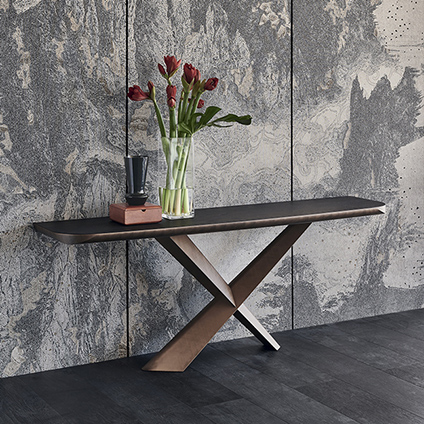 Pictured above: Glamour Table by Bontempi Casa and Flexus by Bontempi Casa
Introducing this medium into our homes doesn't have to be challenging, in fact it's easier than you think. Take the Glamour Table by Bontempi Casa; a metal frame with contrasting metal feet is simple yet effective. Why not try selecting the dark brass metal frame and offset with gold coloured feet for a truly bold design. If you're looking to pull focus in your space, the Terminal Console Table by Cattelan Italia is a striking design that blends brushed metallic edges with a lacquer steel frame, again to really create a contrast opt for contrasting your frame and edge finish to really highlight this trend.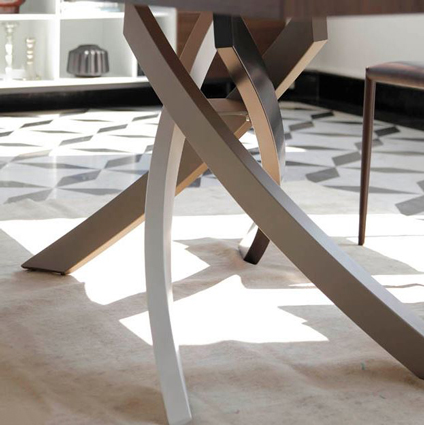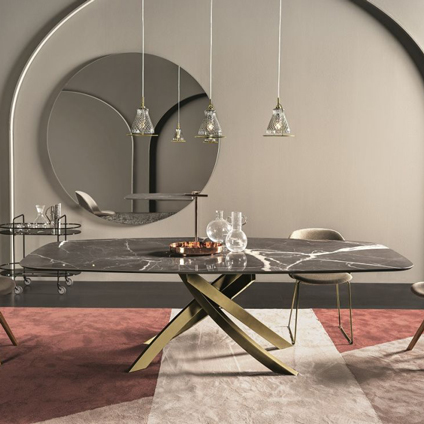 Pictured above: Artistico Table by Bontempi Casa
The Artistico Coffee Table and Artistico Table by Bontempi Casa both feature a stylish curved metal frame that has the option of coming in multicoloured metals meaning each leg will be cast in a different metal finish. This particular design truly embraces everything this trend has to offer and creates a brilliant striking focal point in any space.
So mix it up this season and opt for a trend that displays true staying power.