Minimalist Chandeliers
Saturday, 6 February 2021
Chandeliers have been used for years to showcase the beauty of glass and crystal, playing with light to create that main centrepiece and focal point within a room. These suspension lights (as they're also known) have adapted over the years, from ornate candelabra designs to contemporary art-style pieces with LED lights, but they are as popular as ever today.
More of us are looking for a pared-back aesthetic in suspension lights for our spaces, so we've curated a few of our favourites.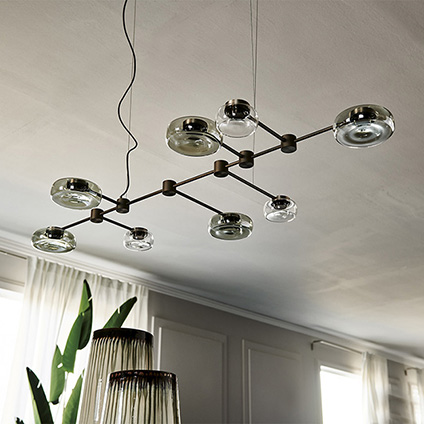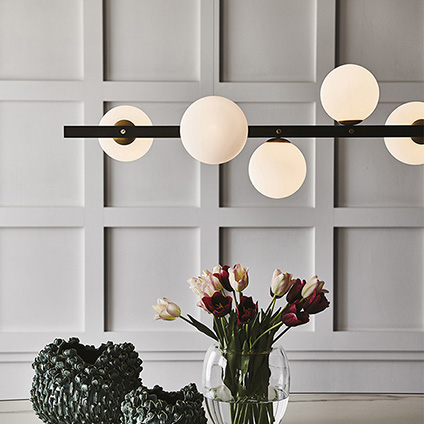 Pictured above: Circuit and Planeta by Cattelan Italia
The Circuit Suspension Light by Cattelan Italia is a contemporary design with a nod to retro elements. The lacquered steel and satin nickel frame supports eight lampshades that branch off the main central rod. The bowl inspired lamp shades give off a soft glow and are made of borosilicate transparent and smoked glass. If this style is something that appeals to you then you can also look at the Planeta Suspension Light by Cattelan Italia which features handblown bulbs in a satin white finish branching off a central frame in burnished steel. The frame also has brushed brass detailing for a sophisticated finish.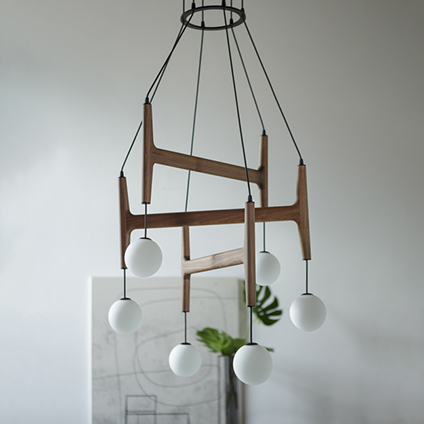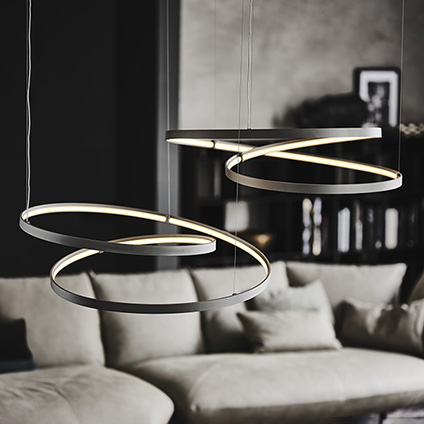 Pictured above: Astra by Porada and Heaven by Cattelan Italia
If you're looking for a design that echoes the original outline of a Chandelier, then the Astra Suspension Light by Porada does exactly that. Available in two, four, or six lamp options, the opal-white glass diffusers suspend from a smooth crossbar frame made of solid canaletto walnut. The varying heights of the lamps give it an elongated effect, and cast light around the space much like that of an original Chandelier.
For more of a minimalist statement, we recommend either the Heaven or the Magellano suspension lights by Cattelan Italia both of which have innovative designs. These 'floating' organic shaped suspension lights both feature internal LED strips giving them a 'halo' effect.
All of these designs explore how contemporary style is inspired by traditional shapes and elements, and give our spaces some stylish talking points — and that's exactly what a good chandelier should do.