Milan 2019: The Importance of Design
Tuesday, 14 May 2019
From 9–14 April, Milan's annual furniture fair, Salone Del Mobile hosted its 58th year showcasing the industry's most highly anticipated design exhibitions. As established, current and future trends were heavily featured with a strong focus this year on millennial movements and technology.
Providing a visionary exploration of the future home, renowned tech company Samsung presented the 24 Hour Kitchen as an eye-catching installation that reflected on this room as the hub of the home. Visitors were inspired with technologically advanced appliances and layouts that can encourage a new, healthier chapter in our lives.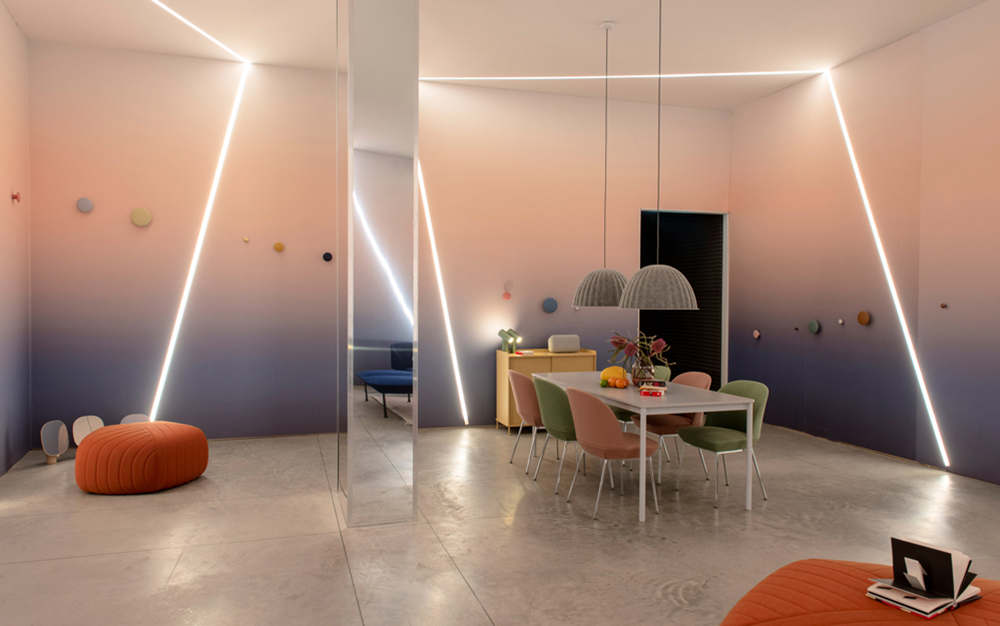 As Pictured Above: Google 'A Space For Being' – 'Vital' Room
Google furthered this by presenting scientific proof that design at home is important for our wellbeing. Featuring three rooms with subtly contrasting interiors, A Space For Being demonstrated how light, sound, scent and texture can elicit varying psychological reactions.
The first room, 'Essential' imposed a 'womb-like space' with warm earthy tones, soft furnishings and lighting. 'Vital', a second playfully led room embraced vibrant colour and sharp lighting with interactive artwork, while a more minimalist third room called 'Transformative' featured refined wood, leather and muted tones.
Personal wristbands monitored sensory triggers and bodily reactions of visitors such as heart rate, skin temperature and motion to determine where they felt most at ease.
As opposed to collecting data, Google's personalised reports provided the knowledge and awareness that within the everyday living and dining spaces we occupy we consciously have the ability to create an environment that suits our individual needs.