Manutti Visit 2017: Air Collection
Monday, 24 July 2017
Our recent visit to Manutti's hub in Belgian offered a great appreciation of the raw materials used to create this exclusive outdoor range.
Air is a sleek and minimalist collection of Coffee Tables, Modular Sofas, Day Beds and Dining Table options. Exotic Iroko Wood becomes a key characteristic in the form of the stylish frame base feature on this collection. Derived from a range of wood finishes which also features Teak and Aged Teak, Manutti is part of a non-profit organisation called Trees4Trees which sources timber from ecological plantations using environmentally friendly forest management.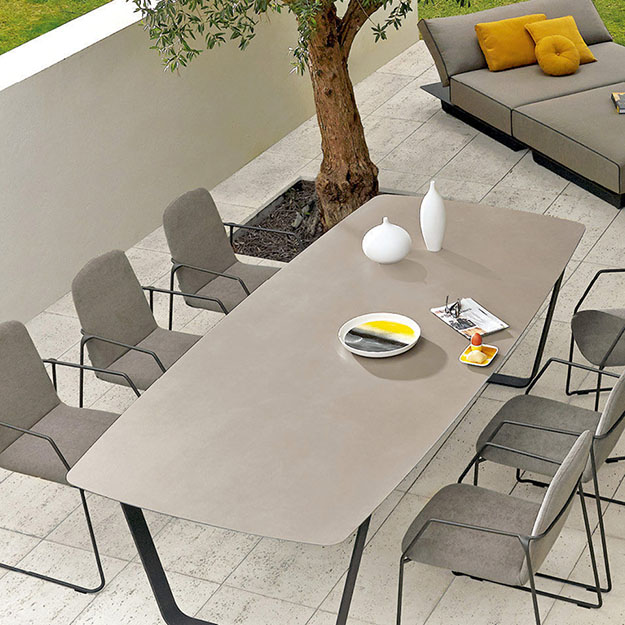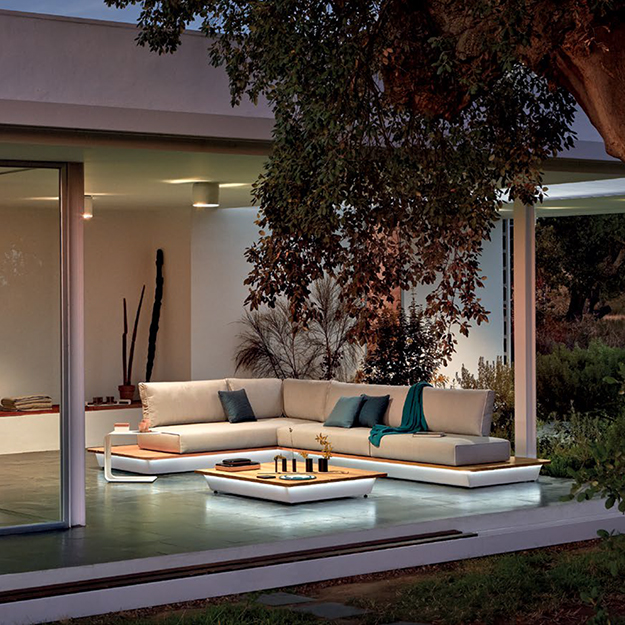 As Pictured Above from Left to Right: The Manutti Air Outdoor Dining Table and Sofa with LED Lighting
Available in two sizes, the Air Dining Table is a relaxed design. We particularly like the earthy 340cm Quartz Ceramic top table option. Manutti ceramics are composed of a mixture of sand, clay and natural stone that have been rinsed, mixed and atomised into tiny particles.
These particles form a plate which is laid out in a 3mm layer and pressed with 180-ton pressure. This is then backed in a tunnel oven at an extreme temperature and finally cooled for a few minutes with cold air turbines. To produce the end result, two of these plates are glued together forming a light and practically imperishable 7mm tabletop. Stylish for both indoors and outdoors.
Manutti's hard-wearing and sustainable materials create a deluxe range that merges harmoniously into any contemporary outdoor setting.