Love Linen Bedding
Saturday, 17 August 2019
It can be difficult in the summer to keep cool overnight, which is when linen bedding really comes into its own and can actually aid the quality of your sleep.
Naturally a very breathable material, linen is airy, light and more absorbent than cotton – helping you to stay cool and free from moisture, so you can wake up fresh and ready to go. Not only that, it's lived-in look is the epitome of a relaxing summer in the south of France. It looks its best when slightly crumpled and non-ironed, making it unfussy to look after, as all it requires is a quick air-dry on the washing line and saves you the hassle of ironing in the heat.
Unlike most other fabrics, linen also looks better and gets softer with age – the more it is used and the more it is washed, the more it improves. This is because it is made from the fibres of a Flax plant that are then spun and woven into the finished material. This material guarantees no bobbling, is lint-free and is considered two to three times stronger than cotton that lasts for decades – making it a great investment piece.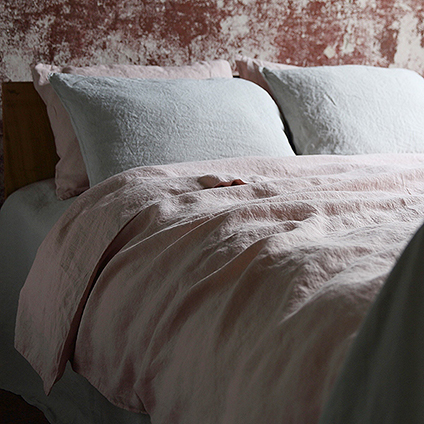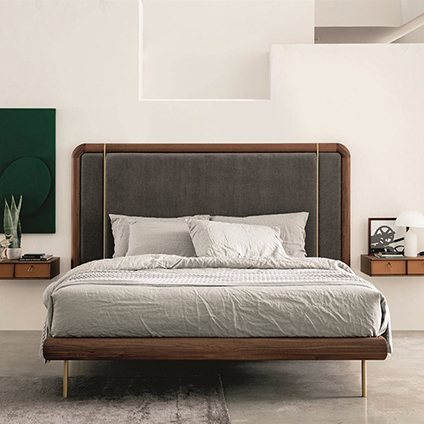 As pictured above from left to right: LinenMe's Rosa Stone Washed Bed Linen Duvet and The Killian Bed by Porada at Lime Modern Living
LinenMe offers a vast range of options that are beautiful and charming but affordable too. The Rosa Stone Washed Bed Linen duvet is pre-washed for extra softness and would look divine in a Parisian-inspired space. Piglet in Bed pure washed Linen bedding is another must-have brand. Available in an assortment of colourways, slightly creased for an understated elegant look, it creates an informal ambience that is ideal for promoting a relaxed state of mind.
If you're worried about your space looking a little too informal, complement the scheme with the Killian Bed by Porada for a laid-back look with a contemporary twist.
And did we mention that linen helps trap warm air too, keeping you warm in the winter, making it an all-year round fabric that we cannot get enough of.