Lime Loves: The Chelsea Flower Show 2017
Friday, 26 May 2017
Currently in full swing, the prestigious RHS Chelsea Flower Show 2017 is renowned for focusing on artistically influenced and current garden trends. This year has seen a strong emphasis on small contemporary outdoor spaces.
We particularly loved flamboyant Japanese designer Kazuyuki Ishihara who, from ultra-urbanised Tokyo is only too familiar with maximising small outdoor areas. By focusing on vertical elements Ishihara has developed a niche for transforming limited yet often extremely expensive land into luscious intimate edens with tall liner plants and characteristic foliage covered walls.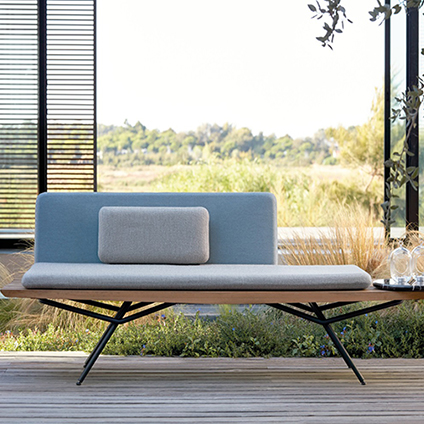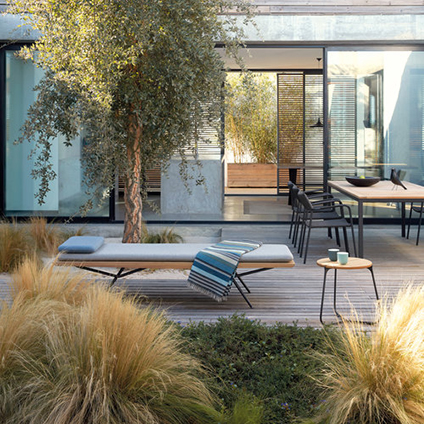 As pictured above from left to right: The Manutti San Outdoor Sofa and Manutti San Outdoor Lounger
'No Wall, No War' his eleventh Gold medal creation for The Chelsea Flower Show exposes flourishing garden walls as a symbol of openness and peace amidst the world's current chaotic climate. Employing this simple technique will help to highlight a welcoming and tranquil setting within urban areas.
As successfully demonstrated by
Manutti
's styling, contrasting the neutrality of foliage with earthy decking and exotic sculptural furnishings such as the
Manutti
San Outdoor Sofa
and
Lounger
can help to delineate and emphasise smaller social areas.
Chelsea always proves an inspiration to decorate your outdoor space, whatever size, whatever the weather.