Light Up Your Garden
Saturday, 2 October 2021
For gathering round with hot chocolates in winter or outdoor dining in summer time, your outdoor space in the evenings can be an extension of the light and warmth of your home. From the soft gentle glow of a lamp, to the flickering of a fire, outdoor lighting is essential in providing you with the best possible experience whilst watching the stars come out. There are a wide range of lighting options available, so we've carefully hand picked some popular designs to transform the ambience with ease.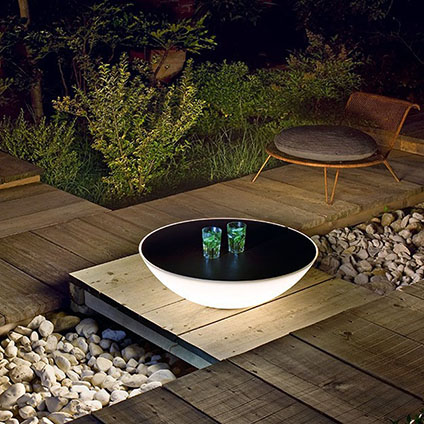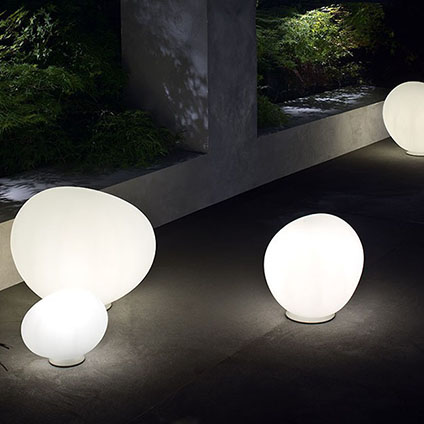 Pictured above: Solar and Gregg by Foscarini
The Solar Outdoor Light by Foscarini is an innovative design, featuring a luminous hemispherical body which can be stood upright or angled depending on its chosen function. To continue the soft lighting trend, the Gregg Outdoor Light by Foscarini is a durable moulded polythene shell available in various sizes giving your outdoor space a gentle and magical glow wherever you decide to place them.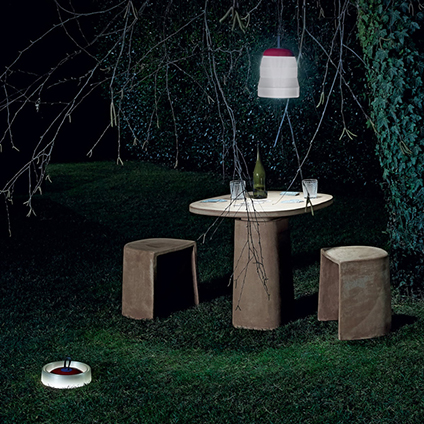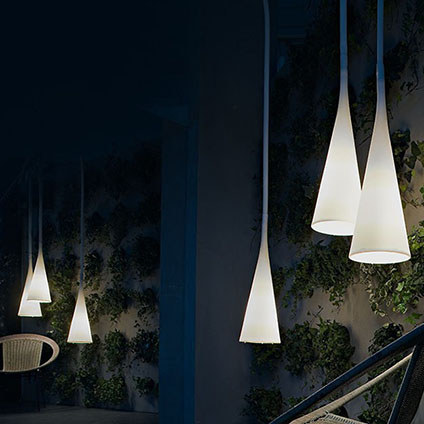 Pictured above: CriCri and Uto by Foscarini
If you're looking for something more flexible for casual use, the Cri Cri Outdoor Light by Foscarini features a fold flat design and a convenient rechargeable battery for ease on the go or to be introduced as and when you decide. An integrated hook allows you to choose whether you hang the lamp or simply let it stand alone, allowing you complete lighting freedom.
A great way of extending your dining or kitchen aesthetic into your outdoor areas is with matching overhead lighting. Take the Uto Outdoor Suspension Light or the Aplomb Outdoor Suspension Light by Foscarini for two very different looks that play with elongated cone shapes. Uto emits a warm other-wordly glow, while Aplomb generates a soft diffusion of downward light. These will function well above outdoor eating areas, or wherever you wish to highlight a certain object.
So whether you're lighting up a garden path or shining a spotlight on your outdoor dining table, consider all your options and brighten up your outside space.