Let's Read
Tuesday, 10 October 2017
In our digital era, it would be easy to assume that our reading habits are solely gravitating towards e-books however, recent figures show that in 2016 bookshops sales increased by 7 percent whilst e-book sales witnessed a decline for the second consecutive year.
The pleasure of holding a physical book is often cited as a reason for reverting to the traditional paperback, suggesting that a book's tangible qualities can be just as important as the content itself. For avid readers, a stylised bookcase can become the ultimate form of self-expression in the home, an interactive focal point where you can enjoy this simple pleasure.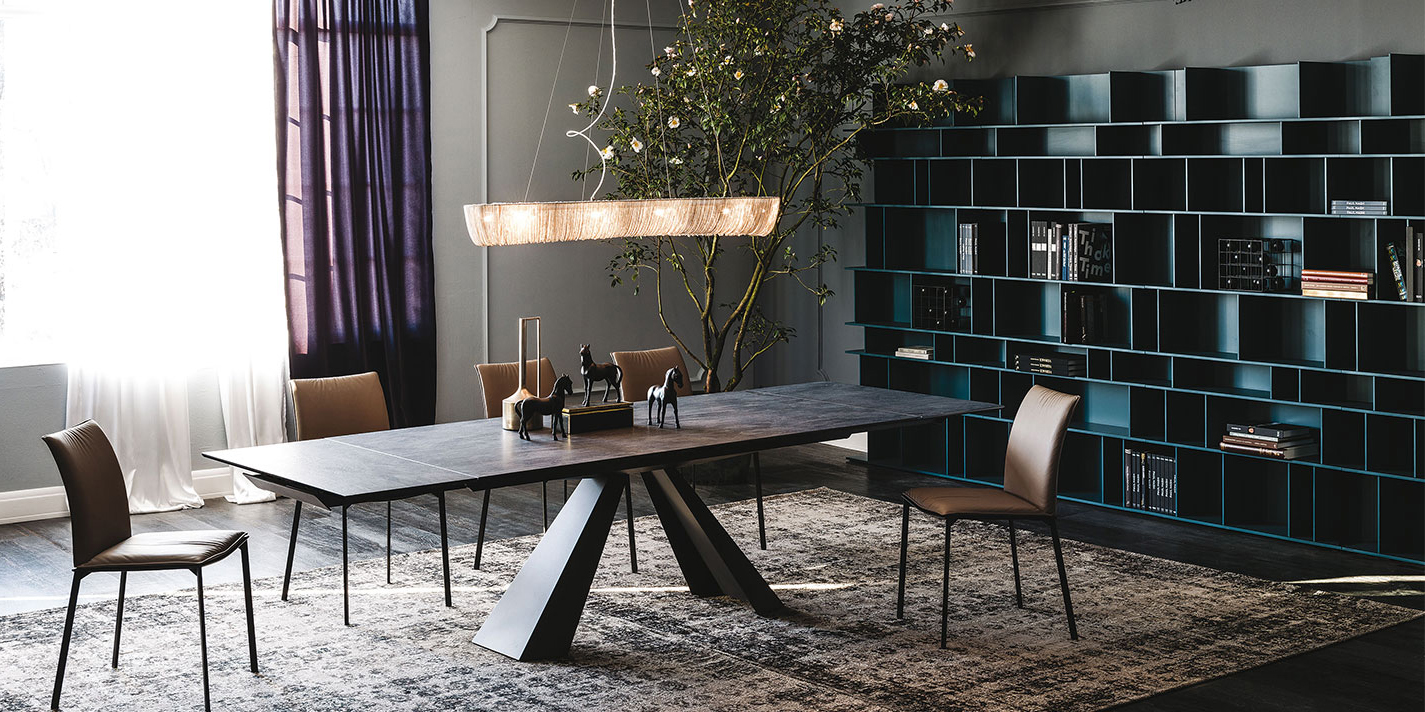 As Pictured Above From Left to Right: The Cattelan Italia Eliot Drive Table and Wally Bookcase
Embracing the three-dimensional appeal of a well-curated bookcase, the Wally from Cattelan Italia features varied sized compartments which make it perfect for showcasing an interaction of objects amongst your books. Get creative by interchanging segments with categorised books, lighting, frames and sculptural elements such as vases and ornaments.
Opting for an oversize bookcase can create a unique feature wall. For maximum visual impact, alternate book spines both horizontally and vertically whilst showcasing fantastic front covers upright.
Balance is key, be mindful to not overload and clutter rather allow for a bookcase to serve as an open and intriguing space that you and your visitors can equally enjoy.