LED Leading The Way
Monday, 20 March 2017
A core interior accent, contemporary lighting is allowing homeowners to adopt an adventurous and ambitious approach to materials, shape and methods. Simultaneously, we are observing LED gain momentum as a progressively favourable lighting trend in comparison to its halogen counterpart.
With LED lasting up to 25 years longer than conventional lighting, its efficiency amongst the increasingly energy conscious and environmentally friendly is paramount. Signalling an awareness that the long-term benefits of LED outweigh the initial higher costs, Italian lighting brand Foscarini have consciously welcomed a forecasted surge with the release of LED additions to key collections including the Tress and Gregg in 2017.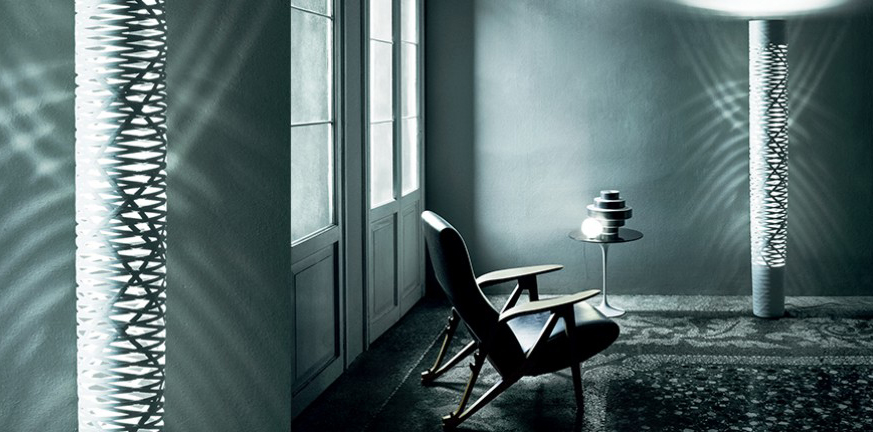 As Pictured Above From Left to RIght: The Foscarini Tress Floor Lamp
Often regarded a colder alternative, LED innovation has the increased ability to mimic the natural dimming curve of halogen making the two almost indistinguishable. Offering the potential to create your desired ambience we are seeing extravagant chandeliers being replaced with dramatic downward lighting and unconventional designs. Composed of intertwined threads and resins the intricate Tress Floor Lamp features a unique play on space encouraging light to escape softly yet sporadically, a unique fusion of LED and contemporary trends that will resemble an atmospheric art installation in the home.