Leather Armchairs, Sleek and Comfy
Sunday, 20 September 2020
For an elegant and sophisticated style choice, a leather armchair can really develop your space. Armchairs are a brilliant way of adding a homely feel while creating more personal breakout spaces to allow people to relax and unwind, and opting for a leather finish is a contemporary route. Not only is leather easy to clean, but it's durable and can last a long time if well cared for.
Take the Isa Relax Armchair by Sits, its bold wraparound tilting design and slimline backrest offers great functionality and style innovation, and the leather option takes it up a level. Or look at the Charlotte Armchair by Porada for a timeless look, with slender curves and a deep set seat edged stylishly with its surrounding wooden frame.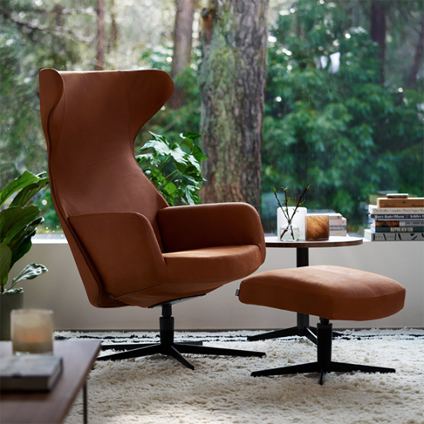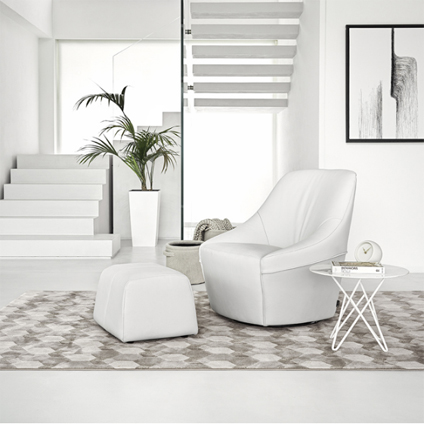 Pictured above: Isa Relax by Sits and Alma by Calligaris
For the minimalists amongst us, the Louis Armchair by Porada has a slender wood frame which houses a padded seat available in leather. The contrast of the natural wood against the leather offers a contemporary style fusion that compliments a wide range of themes and spaces. Or to fully embrace leather, the Alma Armchair by Calligaris is built for statement comfort. With a hidden swivel base and an optional ottoman, this design gives you all the functionality you need, whilst delivering a luxurious style.
However you decide to introduce a leather armchair, we know it can elevate your space and give you that sleek and sophisticated look and feel, with all the comfort you need.