Lazy Susan: A Contemporary Spin On Dining
Thursday, 19 April 2018
Despite revolutionising American homes and Chinese restaurants in the 60s and 70s, the Lazy Susan is often initially considered to be a kitsch and gimmicky dining accessory. However, 2018 as seen contemporary brands recognise the modern appeal of this nostalgic table centrepiece.
The social elements of a Lazy Susan can be particularly satisfying for those who enjoy entertaining, introducing an interactive element to dinner parties. For families or friends, this can present a fun, unconventional and accessible way to share platters of food whilst maintaining a social element to create a sense of connection.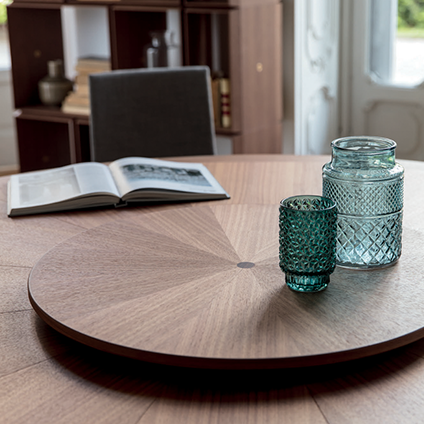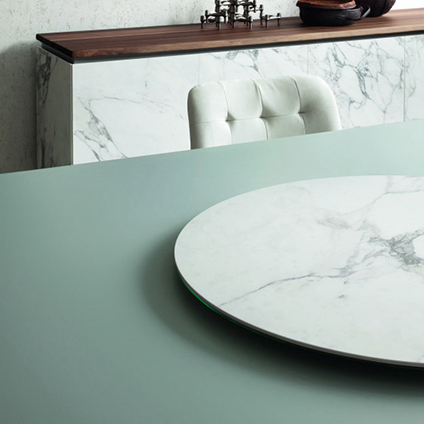 Picture Above: The Porada Fuji Table and Bontempi Casa Lazy Susan Rotating Tray from Lime Modern Living.
Pictured above, the Lazy Susan Rotating Tray from the 2018 Bontempi Casa collection features a range of glamorous finishes. Create a sophisticated, art deco look by contrasting an on-trend Ceramic Tray against contemporary glass table tops.
Alternatively, the new Fuji Table (coming soon to Lime) by Porada features an impressive Canaletto Walnut frame which intentionally cascades towards an open central element.
This notable central holder can also accompany the Fuji Turntable Tray. When not in use, such spinning central components are perfect for a stylish composition of candle-holders and foliage which can further flatter the conventional dining area.