Itís All About Sage
Saturday, 10 November 2018
Among this years' new neutrals, comes perhaps the most organic hue yet. From colour schemes to Feng Shui practices, Sage has been hailed as a multifunctional powerhouse that presents a host of physical, symbolic and decorative uses.
A grounding hue that invites the outdoors in, this subdued variation of green derives from the soft tonality of White Sage. From a wellness perspective, Sage can be a positive addition to painted walls or ceilings, creating a relaxing essence amidst current interior trends.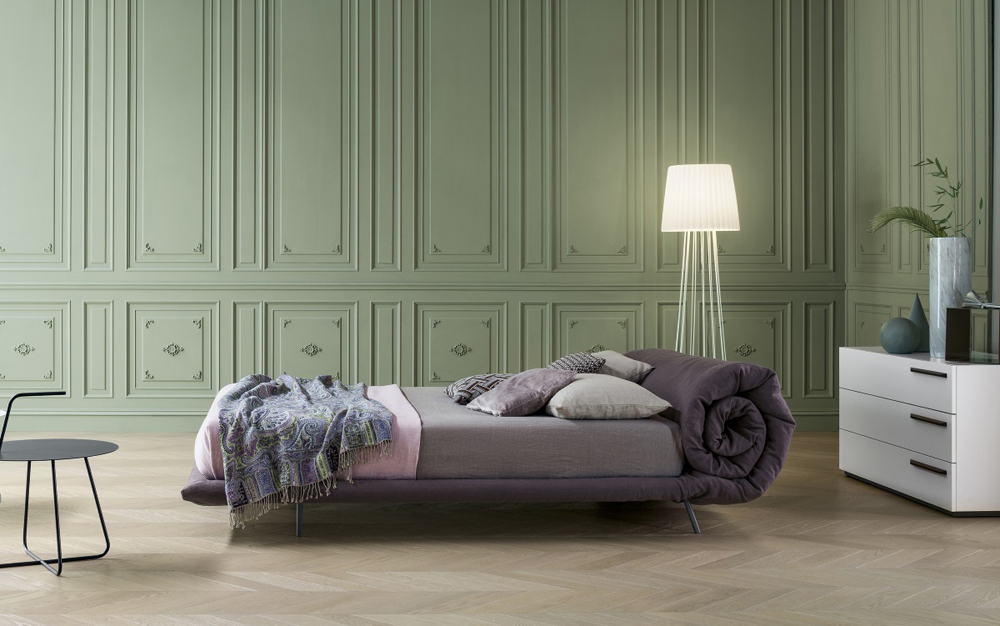 As pictured above: The Bonaldo Blanket Bed from Lime Modern Living
Creating necessary delicacy in the bedroom, Bonaldo explores the vintage quality of this grey muted finish on classic wood panelled walls with modern forms and soft textures that help to maintain a contemporary edge. For living spaces, truly unravel this pastel finish with complementing earthy elements such as brown leather sofas, dark wood furniture and metallic accessories.
Getting physical with this potent plant can have a direct effect on reducing stress. Referred to as 'smudging', the act of burning out bundled sage is an ancient ritual that releases aroma and smoke into the air.
Though traditionally it has the power to shift negative energy, science suggests it can absorb up to 94 per cent of airborne bacteria. Embrace this form of Sage as a valuable clearing concept in the home following winter illnesses, redecorating or before taking on new ventures.